Indian athletes fume over ridiculous facilities at Rio Games Village

India Today
08-08-2016
The appalling facilities at the Rio Games Village have shocked athletes from different parts of the world.
Lack of basic amenities meant that the American basketball teams decided to hire an entire yacht but that kind of luxury isn't meant for a lot of other countries.
India, who have sent their biggest contingent so far, have had to take it all in their stride.
Photos: The greatest Indian Olympians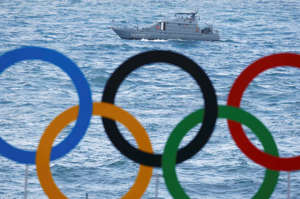 While hockey coach Roelant Oltmans blasted the lack of furniture in the Village, badminton coach Pullela Gopichand said arrangements at Rio are far inferior to the Delhi Commonwealth Games.
Now, the likes of Ashwini (400 meter sprint), Sapna (walker), Srabani (200 meters) and shot - putter Manpreet have lashed out at the organisers.
The athletes told India Today that there were no chairs and tables in the rooms and that the laundry took hours to be delivered.
It gets worse. They were furious that even the bathrooms were horrible and said the kits (which have raised a huge stink) did not even have India written on then. 

Gopichand had earlier said the food at the Village was not palatable for people with Indian taste buds.
By the look of things, Rio 2016 could go down in history as one of the most controversial Olympic Games ever.
More from India Today

India Today