Indian cricketers who battled poverty

NDTV
18-01-2017
We take a look at the many ups and downs some of our cricketers faced in their lives before performing on the big stage.
Umesh Yadav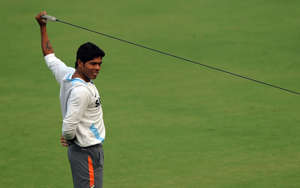 Yadav is the first player from Vidarbha to represent India. His father was a coalmine worker, and Yadav thus grew up in a village of miners near Khaperkheda, in Nagpur. Until 2007, Yadav had only played tennis ball cricket! Before becoming a professional cricketer, Yadav had even applied for a job with the police force.
Virender Sehwag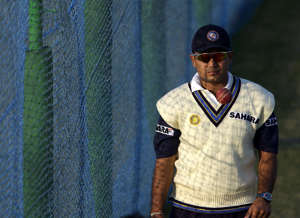 The son of a grain merchant, Sehwag was born in a Jat family in Haryana, and grew up in a joint family that, apart from his siblings, uncles and aunts also comprised of sixteen cousins. He had been enrolled in a college, which had a good cricket programme, but actually traveled 84 kms every day by bus for cricket practice and to play matches.
MS Dhoni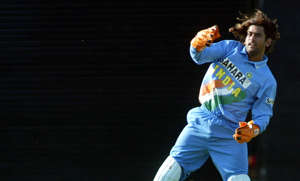 After his family moved from Uttarakhand to Ranchi, Dhoni's father Pan Singh worked in junior management positions in a public sector undertaking. Dhoni himself was a Train Ticket Examiner (TTE) at Kharagpur railway station for a couple of years, before eventually hitting his way to fame with the bat.
Zaheer Khan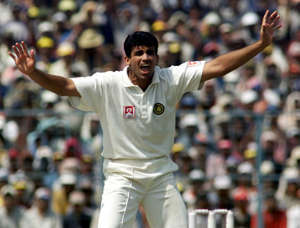 The man who spearheaded India's bowling department in the last decade hails from the humble town of Shrirampur, located about 40 kms from Shirdi in Maharashtra. The place known more for its sugar factories didn't have even one proper turf wicket, and yet Zaheer managed to find his way to the top.
Mohammad Shami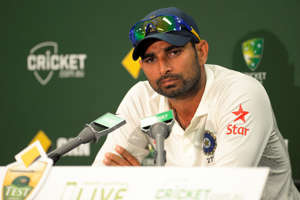 Shami was born and brought up in a village name Sahaspur in UP. Although his father was a fast bowler in the village, Shami's dream of playing for India seemed far-fetched. The village did not have any cricket facilities, not even grounds. Mud fields were all that were available to be used as cricket grounds. It was recently reported that even now Sahaspur gets electricity for just eight hours in a day.
Bhuvneshwar Kumar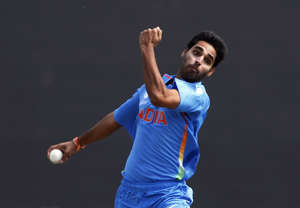 Kumar's father is a sub-inspector with the Uttar Pradesh Police. Kumar's family moved to Meerut from a small village. It is said that when Bhuvneshwar first told his parents he wanted to join a cricket club, they were rather dazed. Still, they somehow managed to afford it. Kumar actually used to carry his kit bag for one kilometre since that's where the nearest tuk-tuk stand was. During the trials for the Under-17 team some years back, Bhuvneshwar did not have a proper pair of shoes. His sister arrange for one with great difficulty.
Harbhajan Singh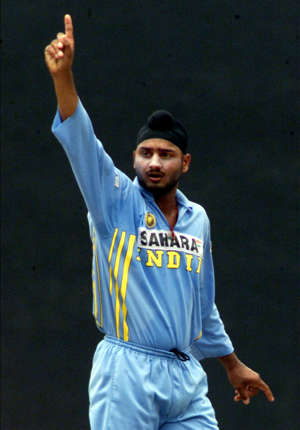 Had the offie not been selected for 2001 series against Australia at home, he might well have been driving trucks in the US for a living. His father had passed away recently and, being the only son of the family, Harbhajan was obliged to support his family, which also included unmarried sisters. But, fate had something better in store for the 'Turbanator'.
RP Singh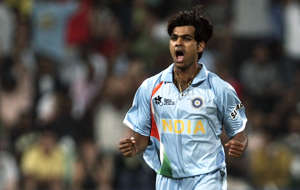 Singh and his family lived in a two-room house in Rae Bareli. His father Shiv Pratap Singh is an operator in the technical wing of the Indian Technical Institute. Although it was a tough decision financially, his father decided to send RP to Guru Govind Singh Sports College in Lucknow observing his interest in cricket. The move paid off as Singh went on make an impressive debut for India a few years later.
Munaf Patel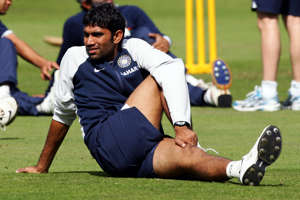 Born in Ikhar in Gujarat, Patel belonged to an extremely poor family. His father was a landless labourer (as described by himself in an interview) who once earned a salary of Rs 7 per day. During his Don Bradman oration a couple of years back, Dravid had revealed, "After Munaf Patel made his debut for India, the road from the nearest railway station to his village had to be improved because journalists and TV crews from the cities kept landing up there."
Ramesh Powar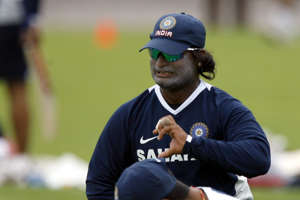 The former India off spinner is the son of a small-time cricketer from Matunga in Mumbai. Both his parents died much before Powar could achieve fame in the sport. However, his elder sister Geeta ensured that her father's dream of watching Powar play for India was fulfilled, facing many hardships in the process.
Irfan and Yusuf Pathan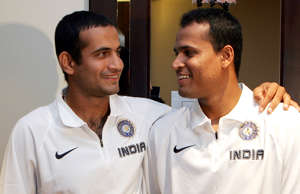 Born in Baroda, Irfan grew up with his elder brother Yusuf (who has also played for India) in a mosque in Vadodara, in an extremely poor family. His father served as the muezzin at the mosque. Irfan and Yusuf played cricket at the side of the mosque, and this is where they picked up the early nuances of the game.
Wasim Jaffer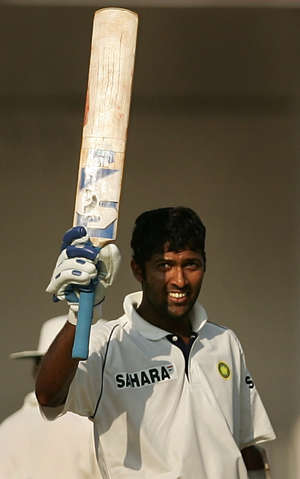 The former India opener's father Abdul Kader was a bus driver in BEST. Expectedly, Kader had to face a lot of hardships to bring up Jaffer and his family in general, which comprised a total of 12-members.
Vinod Kambli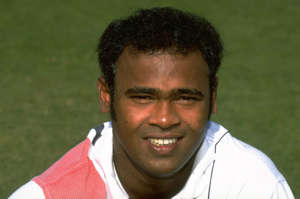 Kambli was once the rockstar of India cricket. It wasn't an easy ride to the top though. Kambli was born and brought up in a chawl in Bhindi Bazaar, Mumbai, where 18 people were crammed in one room. And that was all not, all 18 of them had to share a common toilet. Kambli's father Ganpat Kambli was a mechanic who earned a meagre Rs 500-600 a month.
Photos: 'Unique' world records held by Indian cricketers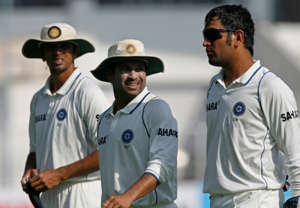 Watch: Kohli's captaincy has room for improvement — Gavaskar
---
---