Indian cricket's redemption man: VVS Laxman

India Today
01-11-2016
At a time when Indian cricket had the likes of Sachin Tendulkar, Rahul Dravid and Sourav Ganguly in their batting lineup, to stand out and make the world take notice of his batting was indeed a very very special effort from VVS Laxman.

India have always had exceptionally talented batsmen in the team across all generations. Laxman was part of one such generation where just breaking into the team was not enough. To sustain and hold your own in a team filled with world-class players took more than just talent and skill. It took a lot of guts as well.
Laxman comes from a part of the country which already had a superstar, Mohammad Azharuddin, representing the state and leading the team in both formats. So it was only natural that fans expected another batsman from Hyderabad to be as classy and stylish as Azhar. What India got next from the state was exactly what it needed at that point in time.
Azhar's reputation took a huge hit when he got embroiled in the match-fixing controversy at the turn of the millennium. Indian cricket had reached its lowest point and it desperately needed to be bailed out of that situation. The solution came in the form of Sourav Ganguly and the world-beating team that he formed from there on. And Laxman became an integral part of it.
Sachin Tendulkar's tenure as captain just before Ganguly took over had produced nothing but humiliation for the team. India got whitewashed 3-0 in Australia in 1999 and then suffered a 2-0 defeat against South Africa at home. It was then that Indian cricket's revival began under Ganguly and they started to win Test matches, first in Bangladesh in 2000 and then against Zimbabwe on home soil.
Then came the series which made Laxman a household name in India. Australia came visiting for the Border-Gavaskar trophy and the rest as they say is history. The revenge of 1999 was on the cards and Ganguly's team was ready for it.
Slideshow: 27 cricket world records you must know about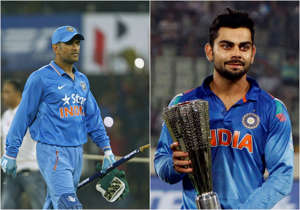 Horrors of the previous series defeat came back to haunt India once again as they got hammered by 10 wickets in the first Test in Mumbai. Steve Waugh's men took a crucial 1-0 lead in the three-match series and had firmly set their sights on the trophy after that.

But instead they got blown away by a Laxman special in Kolkata. What transpired in those five days from March 11-15 changed the face of Indian cricket forever. Batting first, the Aussies posted 445 runs on the board and then dismantled India for 171, taking a mammoth lead of 274 runs in the first innings. Waugh enforced the follow-on and probably expected his bowlers to wrap up the match within a day or two. What happened instead was the complete opposite.
Promoted to No. 3, Laxman produced the innings of a lifetime and scored a sublime 281 at the Eden Gardens as India first saved the follow-on and then set Australia a target of 384 runs. Laxman, along with Rahul Dravid (180), blunted the famed Australian bowling attack comprising of Glenn McGrath, Jason Gillespie and Shane Warne. The duo batted for close to two days and added 376 runs for the fifth wicket as India batted throughout day four without losing a wicket. Aussies were left completely baffled with what was happening with them and lost the plot and the match by 171 runs as India scripted its greatest victory in the longest format. The two teams played out another thriller in Chennai in the next match which India won by 2 wickets and thus, claimed the series 2-1.
Watch: Irfan Pathan's hat-trick against Pakistan
Fifteen years later Laxman's 'very very special' knock at Eden was voted as the greatest Test performance in the last 50 years.

Laxman's prowess with the bat and his ability to bat for long periods of time made him stand out. His temperament, technique and talent was up there with the best in the business and he played numerous innings of very high quality throughout his career.
Nobody can forget the 148 he scored against Australia at Adelaide in 2003 where again he teamed up with Dravid to help India win their first Test Down Under in almost 23 years. Laxman was Australia's biggest nemesis and tormented them yet again in 2008 this time at Perth, right after the controversial Sydney Test. Laxman's 79 in the second innings helped India set a mammoth target of 413 after which the visitors bowled out the mighty Australians for 340 and clinch victory by 72 runs. It was the first time Australia had been beaten at the WACA since 1996-97.
Two years later Laxman was at it again and kept Australia at bay by batting with the tail and handing India a famous win at Mohali in 2010. Laxman made an unbeaten 73, added 81 runs for the ninth wicket with Ishant Sharma and then 11 runs with Pragyan Ojha for the tenth, as India chased down 216 with just 1 wicket remaining.

Indian cricket's golden period lasted for almost a decade. Tendulkar, Ganguly, Dravid, Virender Sehwag and Laxman formed a batting order to die for with Anil Kumble, Zaheer Khan and Harbhajan Singh delivering with the ball. It took the combined efforts of all these great men to take Indian cricket to new heights with VVS Laxman being the unsung hero of the lot.
Today all we can say is Thank You VVS, and we wish you a very Happy Birthday!
More from India Today

India Today