India's spin wizard

Sky Sports
07-11-2016
If early mornings aren't your thing, England's recent capitulation to spin bowling in Bangladesh might have escaped your attention. But over in India, England's plight will not have gone unnoticed by their premier spin bowler - Ravichandran Ashwin.
Of the 40 England wickets to fall in Chittagong and Dhaka, 38 were taken by spin bowlers. Bangladesh exposed a weakness against the turning ball and things will not get any easier for Alastair Cook's side any time soon.
For the road ahead in India will likely be paved by turning and uneven surfaces and the best spinner in world cricket is waiting, ready to get to work on them.
A tall and incredibly skilful off-spinner, Ashwin has a quality carrom ball and a swerving arm-ball in his repertoire. He has also been compared with some of the greatest bowlers of all time. And the statistics back it up.
He is the second-fastest bowler of all time to take 200 Test wickets having reached the feat in his 37th match, marginally slower than Clarrie Grimmett who got there in his 36th game.
After 39 Tests Ashwin has taken 220 wickets at an average of 24.29. By comparison, Shane Warne took 187 wickets in his first 39 Tests while the leading wicket-taker of all time Muttiah Muralitharan had taken 177.
---
MORE ON MSN INDIA
YOU MAY ALSO READ
---
Though Ashwin appears to be ahead of Murali at a similar stage in his career, the Sri Lanka bowler was 26 years old when he played his 39th Test. Ashwin turned 30 in September and will have to play well into his late 30s if he is to get anywhere near Murali's astonishing haul of 800 Test wickets.

But if Ashwin continues his form of the last 15 months who knows how far he can go. He already has 21 five-wicket hauls to his name and has taken 10 wickets or more in a match six times.
In Asia he has been nothing short of prolific. His last three series against Sri Lanka (away), South Africa and New Zealand (both at home) have yielded an incredible 79 wickets at 15.25.
But therein lies another intriguing facet to Ashwin's game. His figures outside of Asia look ordinary in comparison, with only 41 wickets from 13 Tests at 42.73 as opposed to 179 wickets from 26 matches at 20.06 in Asia.

He only played in two of the four Tests in India's most recent series in England two summers ago. Figures of 0-29 at Old Trafford and 3-72 at the Oval reflect a modest return for a bowler so hyped.
If England are looking for further signs of encouragement they should cast their minds back to their historic series win in India in 2012. In those four Tests, Ashwin could only muster 14 wickets at 52.64 as Cook's side batted brilliantly to nullify his threat and take the series 2-1.
Photos: 25 'greatest' spinners of all time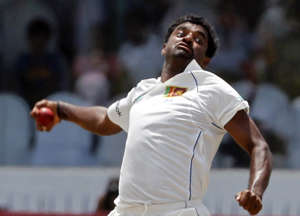 But it's not just Ashwin's bowling that England need to be weary of. He has four Test centuries to his name (all against West Indies) and has been the top-ranked Test all-rounder in the ICC rankings since last December.

He also equalled the world record of reaching the 500 Test runs/50 Test wickets double in his 11th match. Sir Ian Botham and Jack Gregory were the previous two players to achieve the feat.
His batting also gives the side flexibility. In the recent Test series in the Caribbean he batted at number six to enable Virat Kohli to pick five bowlers and be more aggressive with the ball.
With the prospect of five Tests against a fragile England batting line-up, on turning wickets, the forthcoming series could be especially rewarding for Ashwin. But if things don't go his way those early mornings will be all the more bearable for England fans watching back home.
Watch: When Irfan took a hat-trick against Pakistan