IPL 10, Match 32: Kolkata vs Delhi

Wisden India
28-04-2017
Delhi Daredevils' young unit hasn't been in the best of form but they'll hope a lengthy break serves them well when to run into Kolkata Knight Riders in match 32 of the Indian Premier League 2017 at the Eden Gardens on Friday (April 28).
Delhi, who last played nearly a week ago, have two wins from six games in the tournament so far though all their losses have been fairly close, or very close affairs. Kolkata, on the other hand, are the table-toppers with 12 points from eight games with six wins.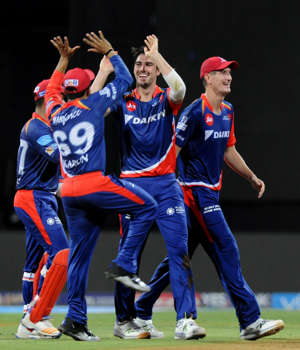 The likelihood of the penultimate team on the eight-team table upstaging an in-form Kolkata side might appear slim at best, but Twenty20 cricket in general is a great leveller.

The last time these two sides clashed was on April 17, and Delhi were expected to tumble and fall. Surprisingly, their batting line-up put on a decent show against a well-oiled bowling unit on a two-paced wicket at the Feroz Shah Kotla.
IPL stars with their kids - Presented by OPPO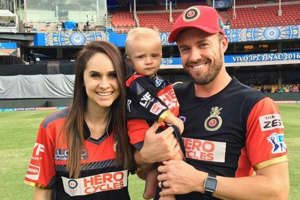 The same couldn't be said of their bowling. Zaheer Khan, Pat Cummins and Chris Morris had all the tricks but they lacked overall strategy to topple a side of Kolkata's caliber. In that clash, Kolkata's top order folded in quick time and they had to rely on Manish Pandey and Yusuf Pathan to save the day with one ball left.
Fast forward to now, Delhi's bowling arsenal is among the, if not the, best in the IPL. Kagiso Rabada, Morris, Zaheer and Cummins forge a formidable pace unit, while Amit Mishra is their full-time spin option. Surprisingly enough, Delhi haven't played Shahbaz Nadeem much this season even though he has acquitted himself excellently. Their other spin option is also a competent one in Jayant Yadav.
As far as their batting is concerned, Delhi show plenty of promise, but they've also been far too reckless in their approach. That should come as a surprise given Rahul Dravid's role in mentoring the side.
Virat & Adam's B'day wishes to Sachin Tendulkar
(Video provided by Dailymotion)
To make things slightly more competitive on the batting front, Delhi have replaced the injured Quinton de Lock with Marlon Samuels, who had gone unsold at the IPL 2017 auctions at a base price of Rs 1 crore. Though he isn't the most vocal, his experience in T20s should help the young roster. However, the West Indian won't be available for this game.
While Zaheer tries to piece the puzzle, Gambhir has no such dents to tinker with. So far his side have been on top of their game. Their bowling has had the tendency to drop intensity in the one-odd game, but if the last two matches are anything to go by, Delhi aren't going to get that luxury either.
Head-to-head record:
Played: 19. KKR: 11. DD: 7. Abandoned: 1.
Head-to-head at the Eden Gardens:
Played: 6. KKR: 5. DD: 1.