IPL 10, Match 52: Delhi vs Pune

Wisden India
12-05-2017
The last week of every Indian Premier League season always throws up matches that pit one team with nothing to lose against another that has a lot on the line. That scenario will play out when Delhi Daredevils host Rising Pune Supergiant at the Feroz Shah Kotla in New Delhi on Friday (May 12).
Delhi are only playing for pride and happy end-of-tournament memories, having no way to qualify for the playoffs in IPL 2017. Pune have one foot in the door, with a stirring run that has brought one impressive victory after another. The situation the two teams find themselves in couldn't be more of a contrast from their previous meeting, which happened in the first week of the tournament. Led by a fiery Sanju Samson century, Delhi crushed Pune by 97 runs then. That was one among many heavy losses Pune sustained initially, which is why their net run-rate is still in the negative at -0.060 despite having 16 points.
IPL 2017's craziest fans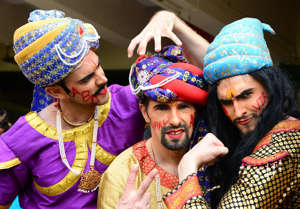 That net run-rate is the sole sore spot for Pune right now. If it comes down to a scenario where they are tied on 16 points with either, or both, of Kolkata Knight Riders and Kings XI Punjab, then Pune will almost certainly be the ones to miss out since both the other teams have a positive net run-rate. To end all uncertainty, all Pune need to do is win, go to 18 points with one game to go and then be assured of a final-four spot.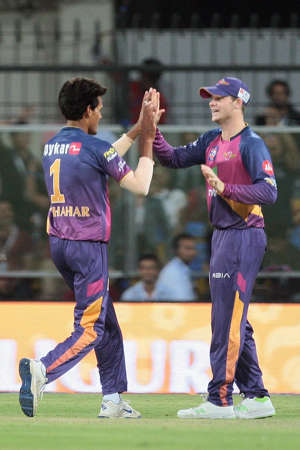 Ben Stokes has been at the heart of Pune's revival, and the team will bank on the talismanic allrounder to deliver yet another tour de force. Rahul Tripathi has not been far behind, and the great thing about Pune's run of wins has been how they have found a man to step up each time. In that, the underwhelming form of Ajinkya Rahane and Steven Smith with the bat has gone under the radar, but at the crunch is the perfect time for the senior batsmen to rediscover their touch.
Delhi have also had different people stepping up, but their problem has been inconsistency. That is why they are in the situation they find themselves in. But what Pune will be aware of is that Delhi have the personnel eminently capable of pulling off an upset – especially having been at the receiving end of a powerhouse performance in this tournament itself.
Head-to-head record
Played 3. Pune 2, Delhi 1.
Head-to-head at the Feroz Shah Kotla
Played: 1. Pune 1, Delhi 0.