IPL 2017: In season of injuries, Rohit Sharma wants to put his season of injury behind

The Indian Express
03-04-2017
THE BUILD-UP to IPL 10 so far has been more about those who'll miss out rather than those who will grace the stage for the big anniversary edition of the T20 extravaganza. But one familiar face will be using the glitzy platform to make a return to big-ticket cricket after a five-month layoff. And Rohit Sharma, who's led Mumbai Indians to two title triumphs in the last five years, on Sunday sounded both relieved and excited to be back. 

This was his first media appearance since suffering a harrowing injury back in late October, and we're at a posh South Mumbai hotel where he's flanked by new coach and fellow batting stylist, Mahela Jayawardene. But ask him about the injury and you can almost see him cringe while recalling the moment when he realized his home season was more or less done with. It led to him having to undergo thigh surgery in London that robbed him off some considerable playing time at a crucial stage in his international career. So much so that the sound that he heard while scrambling across for a single during the final ODI of the India-New Zealand series in Vizag, is still very vivid in his memory.
"I was scared when that happened. It's something which has never happened to me. I heard a very loud noise while taking a run. I was a little scared until we got an MRI done, I did not know what to expect and what it was. But once everything was clear, once the days passed by, we spoke to a lot of doctors around the world and with Patrick (Farhart, the Indian team physio) as well, they all gave me the confidence saying it was not a major problem, it's just a small injury that you need to go through," he said.
Watch: Rohit Sharma talks about his love affair with Eden Gardens
A lot has changed since Rohit limped off around the time the lengthy home season was just about getting warmed up. India won every series across all formats, and consolidated their reign at the top of Test cricket for starters. A number of Australian players aren't Kohli's "friends" anymore and India has a new triple centurion, one who might not have played if Rohit had been fit. In many ways, Rohit will have to start afresh and the IPL, a tournament that he's taken by storm with the bat very often, could be just the stage he needs to make his presence felt again. Rohit will obviously be a shoo-in for the Indian squad that will travel to England to defend the Champions Trophy in June. But having started off with a special series against New Zealand, which was one of his best in Test cricket, missing out on 10 Tests must have been debilitating, especially since he's yet to make the longer format his own.
Photos: Most expensive players in IPL history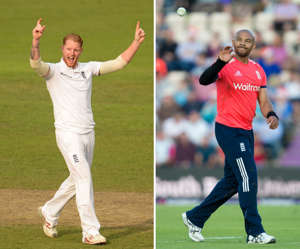 So it was only natural for him to not take too kindly to his rehab stint at the National Cricket Academy in Bangalore being referred to as a "holiday" by one reporter. "I was not on holiday. I was in Bangalore (National Cricket Academy) if you want to call that as a holiday destination then you may," he said before adding, "Most important thing at that moment is your mind-set. Rather than thinking what has happened, it is better to think how I am going to make myself ready. That is how I was thinking about all the time. It was tough to sit in the hotel room, watching the team play. It is always tough. But I guess you have to go through it. I have been through it many times before. These things happen. I was only focusing on how quicker I can get back on to the field."
While most of the interaction was dominated by queries and responses to how Mumbai Indians are preparing and hoping to fare in the tenth edition of the IPL; the more poignant moments surrounded their long-standing captain's inopportune injury and how he's coped with it. But he didn't quite agree with a suggestion that the layoff had set his career back a few steps. Said Rohit, "I don't think so. I am just 29. Injuries are part and parcel. Five months of missing cricket does not do any bad. These things are bound to happen. Even in future, these things will happen. The focus is always on, if you get injures, to stay strong and come back stronger. I am looking forward. There is so much cricket coming up."
---
---