Is wrestler Narsingh Yadav fighting a losing battle?

NDTV
24-08-2016
Narsingh Yadav and his team of lawyers are pursuing a police probe to find out the person who allegedly spiked the 74kg wrestler's food supplements. According to Yadav, it resulted in his failing dope tests and ultimately his exclusion from Rio Olympics.
"It is going to be an uphill task for us to prove Narsingh's innocence, now that Court of Arbitration for Sport has banned him for four years. But we are pursuing a police probe that will help catch the person who spiked his food supplements, and help our case," Vidushpat Singhania, Narsingh's lawyer told NDTV.
Narsingh, despite failing initial dope tests, was cleared by National Anti-Doping Agency (NADA) as they concluded that he did not intentionally took the banned substance and was the victim of a sabotage.
Photos: Unforgettable moments from the 2016 Rio Olympics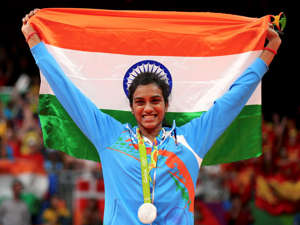 But World Anti-Doping Agency (WADA) appealed against the verdict in Court of Arbitration for Sport (CAS) who overturned NADA's verdict. CAS said there was no evidence to prove Narsingh unintentionally took the banned substance. It added that Narsingh took tablets which had the banned substance resulting in him failing dope tests.
"I am innocent. I have never taken any banned substance. CBI inquiry should be done on the matter. If I am guilty, I should be punished. I hope police will help in identifying the person who spiked my food supplements," Narsingh said.
CAS verdict meant that Narsingh could not compete in Rio Olympics, and India went unrepresented in the 74kg category. Earlier, Narsingh was involved in a long legal battle with two-time Olympics medallist Sushil Kumar regarding who would represent India in 74kg category.
Watch: Will fight till last breath — Narsingh Yadav