Kate Middleton reveals her mum has a crush on Roger Federer in tell-all tennis documentary

Mirror
29-06-2017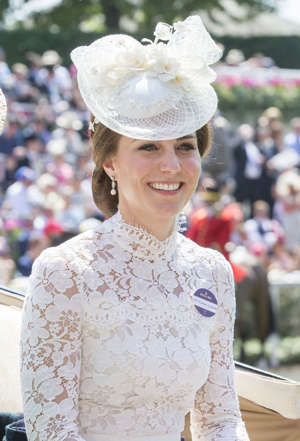 The Duchess of Cambridge has said her mum has a crush on tennis ace Roger Federer.

Kate made the revelation while speaking of her love of the sport ahead of Wimbledon next week.
The 35-year-old, who became patron of the All England Tennis Club last year, said: "I have watched Wimbledon, that was very much part of my growing up.
"I was really taken by Agassi and Sampras, Ivanisevic and Steffi Graf. Those are my first memories. Roger [Federer] is my mother's heartthrob. I don't think she will mind me saying that! I think he probably knows that too."
Kate also said she queued for hours to get into the tournament before joining the Royal Family, adding: "Being able to go into Wimbledon and be part of an amazing atmosphere is special."
And recalling a Royal Box gaffe, she said: "My father is not going to appreciate this but we were walking past Tim Henman and had just seen Sampras play.
"My dad said 'Hi Pete'. I was mortified."
Kate, talking in a BBC documentary to mark 90 years of coverage, also said she wanted to be a tennis star.
She said: "It inspires young people including myself. Every time Wimbledon is on I am thinking 'Yes, I could do the same' and get out the racket. Sadly, not the same results."
The documentary also features frank revelations from former champs, including Andy Murray.
He says after his win last year he drank so much "it wasn't pretty", adding: "I think I was on the dancefloor but I don't remember much."