Kumar Sangakkara reveals why he didn't select Sachin Tendulkar in his dream XI

India Today
30-06-2016
Selection headaches start right from school days. Let alone selecting a team of all-time greats, you are bound to be questioned for the choices you make while selecting a school team from a talent pool.
Sri Lanka great, Kumar Sangakkara, who recently chose his all-time XI as part of an initiative of Lord's Ground, faced theheat for leaving out a few greats from his team. Some of the notable exclusions were batting maestro Sachin Tendulkar and bowling great Glenn McGrath. Rahul Dravid was the lone India to feature in Sangakkara's XI.
A few cricket fans on Twitter went on to question Sangakkara on why he didn't find a place for Tendulkar and his former teammate Mahela Jayawardene.
Sangakkara revealed it was difficult for him to fit everyone in. He added he had also found it extremely hard to leave out swashbuckling opener Virender Sehwag and in-form Virat Kohli from the line-up.
Notably, Sangakkara opted for Aravinda de Silva over Jayawardene, with whom he had shared several match-winning stands.
He defended his stand saying he would any day chose the 1996 World Cup winner over any Sri Lankan player and added that Jayawardene himself would agree that de Silva was the best ever player from the Island nation.
Former New Zealand skipper Brendon McCullum also picked his favourite unit. Tendulkar was the only Indian in his squad.
Slideshow: God of Cricket — 10 things you didn't know about Sachin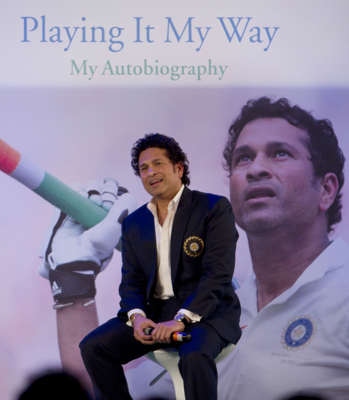 God of Cricket: 10 things you didn't know about Sachin
More from India Today

India Today