Kumble: Ball row 'very silly'

Sky Sports
25-11-2016
© Provided by BSkyB Getty
© Provided by BSkyB Getty
India coach Anil Kumble says his side has a clear conscience over the ball-tampering controversy which resulted in a fine for South Africa's Faf du Plessis and at one stage threatened to embroil their own captain Virat Kohli. 
Kumble has described the action taken by the ICC against Du Plessis as "very silly" and defended his team after video footage from the first Test against England in Rajkot convinced some observers that Kohli was using residue from a sweet to shine the ball. The same accusation was proven against Du Plessis.
No inquiry could take place in Kohli's case, because the broadcast evidence was not spotted until after the five-day window in which any ICC action must begin.
"Neither the umpires nor the match referee came to us to talk about it," said Kumble.
Photos: Indian cricketers and their controversies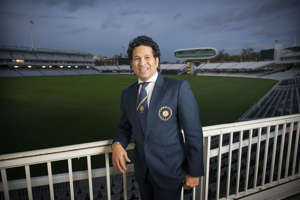 "As far as I'm concerned, there's nothing to worry about - people can write what they want in the media... (but) there is absolutely nothing that any of our players were a part of.
"Even for someone like Faf du Plessis - South Africa have played exceptional cricket to beat Australia 2-0 - to be told there's ball-tampering is very silly. It's making a mountain out of a molehill."
England seamer Chris Woakes, who is poised to return for the third Test in Mohali, has called for clarification of a "grey area" - but he also believes, as the rules currently stand, there is no need for Alastair Cook's team to change their methods.
Watch: Virat Kohli's top 5 performances in Tests
"We haven't been told off for it, or banned or fined - so we'll continue to do exactly what we've done in the past," he said.
"Occasionally at drinks breaks, the guys will come and have sweets or mints - just to freshen up and keep the energy going.
"But nothing from the sweet is allowed to go on the ball, or is supposed to. So therefore we don't do that."
---
---