Link-ups between cricketers and actresses

NDTV
21-03-2017
Bollywood and cricket go down a long way when it comes to link-ups between cricketers and actresses. While there have been countless rumours, very few have managed to draw media attention due to the glamour quotient attached to both the professions.
M S Dhoni and Deepika Padukone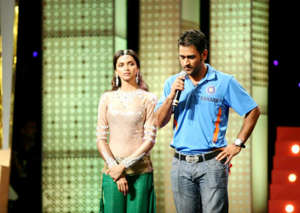 Deepika was linked to M S Dhoni. The super successful cricket captain reportedly had a huge crush on the dimpled actress post her Bollywood debut. The media got enough fodder for gossip after Dhoni invited Deepika for a T20 match against Australia and Deepika took up the offer as well.
Virat Kohli and Anushka Sharma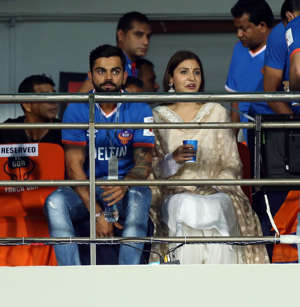 From remaining tight-lipped to keeping 'just friends' stance, they tried it all in the start, but soon their visible chemistry made them accept their relationship status. In November 2014, while playing in a match against Sri Lanka, Virat openly blew a flying kiss towards Anushka, and that said it all. What followed was just a series of open acceptances from the lovebirds. While talking about Virat, in an interview in early 2015, Anushka openly said, "I am in a relationship with him and I have respect for my relationship." The pair split for a brief period at the start of 2016 before rekindling their romance after deciding to give their relationship a second chance.
Yuvraj Singh and Kim Sharma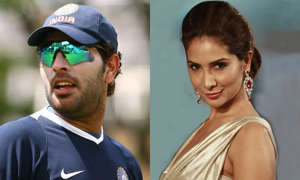 Yuvraj Singh and Kim Sharma were one of the most talked about couple of recent times for quite a long time. Sadly the couple split due to differences and both went on to have other affairs. Kim is now married to a Kenyan businessman.
Mansoor Ali Khan Pataudi and Sharmila Tagore
It all started in 1965 when Sharmila Tagore was in Delhi for a shoot and Tiger Pataudi got introduced to her through some common friends. And after 4 years of constant persuasion, they got married, amidst stiff family opposition.
Imran Khan and Zeenat Aman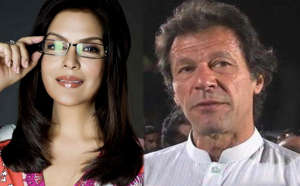 The dashing Pakistani cricketer and the yesteryear Bollywood siren created ripples in the media when they started dating each other. However, their affair was very short-lived and Imran later married British socialite Jemima Khan.
Vivian Richards and Neena Gupta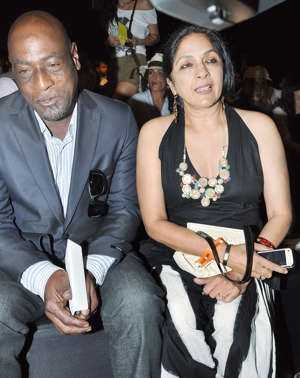 Sir Richards was already married when he had an affair with Neena Gupta. They had a brief, unconventional relationship, and a daughter, Masaba, who is now a well-known fashion designer and lives with her mother.
Yuvraj Singh and Hazel Keech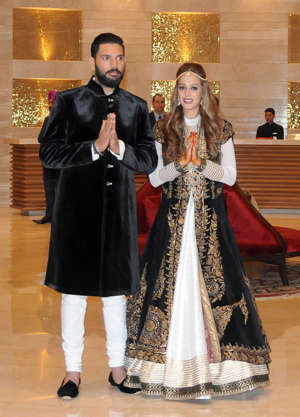 Dashing Indian left-hander Yuvraj Singh is married to Bollywood starlet Hazel Keech. Hazel is known for playing second lead in Salman Khan-starrer 'Bodyguard' and for her stint on reality TV show 'Bigg Boss'.
Harbhajan Singh and Geeta Basra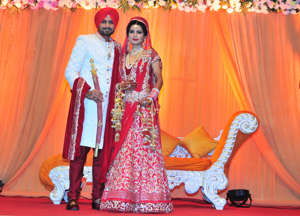 It was yet another are-they-are-they-not relationship, but as it turned out, these two lovebirds did find their happily ever after! The speculations of Geeta and Harbhajan being together as a couple had been going around for many years, however the two remained tight-lipped about it for a long time. And their relationship came back in light in 2015, directly with the news of their wedding. On October 29, 2015, Indian cricket team's "Turbanator" Harbhajan and model-turned-actress Geeta Basra tied the knot in a complete big fat Indian wedding! In August, Basra delivered a baby girl in London.
Sourav Ganguly and Nagma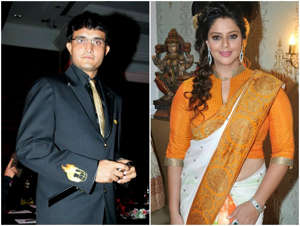 Former Indian captain Sourav Ganguly, who is lovingly known as "dada", was already married to his childhood sweetheart Dona, when the reports of his link-up with actress Nagma emerged. The relationship filled gossip columns when the two were spotted together in a temple in 2001, performing some rituals. This further sparked rumours of them tying the knot. However, this relationship did not last long, and Sourav stayed with his wife. Having said that, saying that all was just mere a speculation here, is not entirely correct as well. In a tell-it-all interview with the Savvy magazine, Nagma said, "Whatever one says, nobody has denied anything. As long as there is no denial of each other's existence in each other's life, any person can say anything they want." She had further added, "There was a career at stake, besides other things, so one had to part. One had to weigh a lot of things, rather than be on an ego trip and insist on being together."
Wasim Akram and Sushmita Sen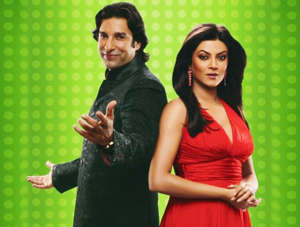 Known to be one of the most graceful beauties of Bollywood, this single mom has had her fair share of alleged link-ups as well, including many marriage rumours. One such link-up was with former Pakistani cricketer Wasim Akram. Sushmita and Wasim, reportedly got close in 2008 while working together as judges on reality TV show 'Ek Khiladi Ek Haseena' in India. Their close-proximity and on-screen chemistry made many a headlines, including that of the two tying the knot. However, the rumours died down in 2013, when both Sushmita and Wasim dismissed them once and for all!
Kapil Dev and Sarika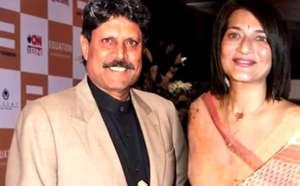 Indian cricket team's most sought-after captain Kapil Dev was rumoured to be in a relationship with actress Sarika. There have also been reports that the cricketer's family was happy with this match, and a wedding was being planned as well. However, this relationship, or the rumours of it, did not last for long. While Kapil Dev went on to marry his long-time on-and-off girlfriend Romi Bhatia, Sarika went on to have one of the most highly-publicised relationship with superstar Kamal Hassan.
Ravi Shastri and Amrita Singh
Back in the day, Ravi Shastri was known to have made many girls swoon over him, and reportedly it was Bollywood actress Amrita Singh who caught his attention. Amrita was often seen cheering from the stands in the Sharjah stadium as the cricketer came on field. This relationship too did not last beyond the pages of tabloids, and it was said that the two soon parted ways. While Ravi went on to marry Ritu Singh, Amrita tied a knot with much-younger Saif Ali Khan.
Photos: Gorgeous WAGs of Indian cricketers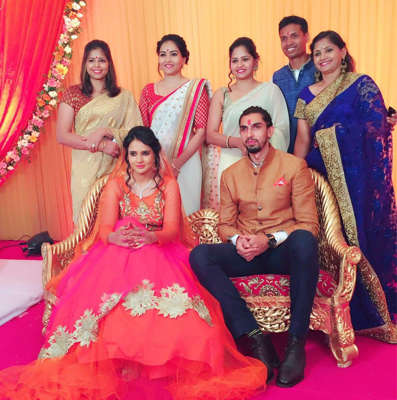 Watch: Yuvraj Singh-Hazel Keech Goa wedding
---
---