Manor sign Tombazis

Sky Sports
16-01-2016
© Provided by BSkyB Getty
© Provided by BSkyB Sutton Images
Manor have appointed former Ferrari designer Nikolas Tombazis to the role of chief aerodynamicist ahead of the 2016 season. 
Tombazis was among the high-profile figures sacked by Ferrari at the end of their winless 2014 season having worked at Maranello across two stints.
But Tombazis, part of the design team for the Scuderia's most recent title-winning cars, has now been recruited by Manor to head up their aerodynamics department as Mercedes' newest customer team aim to move away from the back of the grid.
Tombazis, who has also worked for Benetton and McLaren, joins Manor with immediate effect and will report to technical director John McQuilliam.
"I am very happy to be joining the Manor F1 Team at this exciting time in its development," he said.
"The team has impressive plans and is investing in all the right areas to achieve its on-track ambitions, so I am very much looking forward to being part of that journey.
"The existing design team is already very strong and I look forward to working with a great group of people to make the most of the opportunities that lie ahead to help us progress through the field over the next few seasons."
Manor enter a new era in 2016 as they take on a supply of Mercedes engines, although they do so without long-time lieutenants John Booth and Graeme Lowdon after the pair resigned at the end of last season.
Having run a modified version of their 2014 car last season in the wake of their 11th hour exit from administration, Manor are set to introduce a new challenger for this year.
"I believe this appointment will help to amplify the efforts of a very talented design team that, in recent years, has not had the opportunity to showcase the full extent of their experience and capabilities," said McQuilliam.
"I am confident that, together with our new Mercedes power unit and Williams gearbox and technical partnership, our new aero structure will provide us with the strength to design and develop consistently competitive racing cars to help steer us towards our long-term ambitions."
The Banbury-based outfit remain the only team not to confirm their drivers for 2016, with a host of names thought to be in the running for the two seats.
Manor have partially filled the vacancies left by Lowdon and Booth by hiring former McLaren stalwart Dave Ryan to the role of racing director, although former F1 driver Alex Wurz turned down owner Stephen Fitzpatrick's offer to become their new team principal. Ryan and Tombazis worked together during the latter's two-year stint at McLaren in 2004-2006.
More From Sky Sports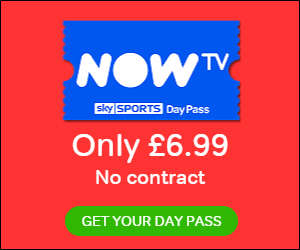 Sky Sports