Mohammad Amir has skills…will be able to do something special: Sachin Tendulkar

The Indian Express
14-07-2016
The controversy related to Mohammad Amir's comeback refuses to die down as former England players and a section of the British media continue to raise questions over the Pakistan's bowler's morality.
Sachin Tendulkar, however, has come out in support of the left-arm quick and feels "Amir served his sentence" and had "no issue with the paceman's return" to international cricket.
Tendulkar felt that Amir had been already penalised and should be back on the pitch. He was quoted as saying, "He has skills, and if he gets his rhythm right he will be able to do something special," the Indian legend told ESPN Cricinfo.
"I think the guys who decided to penalise him have already penalised him. He's served his sentence and now he's back to playing after (doing) whatever he was asked to do, so I think it's fine.
Also read: Amir, and second chances
"I've seen a couple of (Amir's) interviews. One with Michael Atherton, I saw that interview and he came across as a mature guy with balance and that is something that will reflect on the field I think.
"It's all about how you think, how you plan, and then you execute those plans on the field." 
Slideshow: The best quotes on Sachin Tendulkar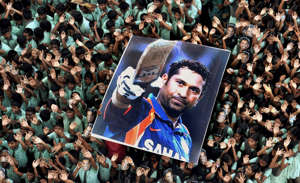 The best quotes on Sachin Tendulkar