Moment of reckoning for local lad Raina

Wisden India
26-01-2017
Suresh Raina had a point to prove in the first Twenty20 International against Australia at the Adelaide Oval on January 26, 2016. It was his first game for India in the shortest format since the 0-2 defeat to South Africa at home the previous October. Dropped for the One-Day International series in Australia, Raina was on slippery turf before the squad for the World Twenty20 at home was picked.
During his time away from the national team, he had led Uttar Pradesh to their maiden Syed Mushtaq Ali T20 title. His unbeaten 47 from No. 3 against Baroda in the televised final, where only one batsman made more runs than him and no one else touched 30, was a mature knock. It was built around spending more time at the crease, something Mahendra Singh Dhoni, the then India captain, had suggested after the failures against South Africa.
Raina carried domestic form into the T20Is in Australia. His 41 in Adelaide set the tone for the series, and an unbeaten 49 in a thrilling last-ball win in Sydney gave India a rare clean sweep Down Under to confirm his place in the World T20 squad.
Photos: 25 unknown cricket facts that will surprise you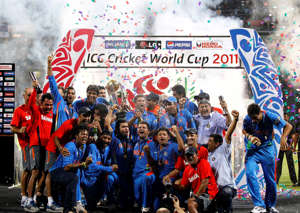 Those two knocks also confirmed Raina as India's No. 4 batsman in T20Is going into the multi-nation tournament. Things, though, did not pan out the way he would have wanted to. His contribution with the bat in the series win against Sri Lanka and the Asia Cup triumph was little, and he did not inspire enough confidence in Dhoni to send him at No. 4 in the semifinal against West Indies last March when the need was to up the scoring rate in the last four overs. That remains his last international appearance so far, after he was overlooked for the tour of Zimbabwe, the two T20Is against West Indies in Florida, and missed the home ODIs against New Zealand and England.
The biggest question revolving around Raina is how he could be one of only two batsmen with more than 4000 runs in the Indian Premier League, but not be that dominant as an international cricketer. Raina batted at No. 3 for Chennai Super Kings for eight seasons and for Gujarat Lions in 2016. It gives him that extra time to get his eye in before opening up. Virat Kohli's rise means that after 2010, Raina has batted at No. 3 in T20Is just twice. In ODIs, he never really grabbed his chance at No. 4, from where he has just three fifties since 2012.
Full coverage: India vs England Series
Having made his ODI debut in 2005 and been a part of two World Cups, Raina was supposed to be the connect between Dhoni and the present lot, something that first became clear in 2010 when he was made captain for a low-profile tour of Zimbabwe.
Dhoni backed Raina to the hilt through his captaincy tenure because of the all-round package he brings, but the winds of change are blowing under Kohli's leadership. What Raina brought to the table a few years back was a novelty, but now it is a given among the current crop of youngsters.
Watch: Virat Kohli gets Padma Shri
Raina's inability to make the transition to the next level and take independent responsibility as a senior means he is running out of time fast. Though he has a better strike-rate, Raina's career graph is in many ways reminiscent of Mohammad Kaif, his former state captain.
It leaves Raina with little option but to deliver in the three Twenty20 Internationals against England, the first of which is at Green Park – his home ground – on Thursday (January 26).
"The reason why everyone is included in the squad is because we believe in them; we have faith in them, they can contribute now and in the future as well," Kohli said on Wednesday. "At the end of the day, it's up to the individual after that, how well prepared he is or how eagerly he is waiting for the opportunity. From the management and the selectors' point of view, they can only do so much in showing faith and getting a guy into the squad and it's up to the individual.
"It's about striking the right balance and hopefully he does get back into his groove because I feel he certainly has a lot to offer for Indian cricket, especially in shorter formats," he added. "He can start with this series onwards. There's no problem with that."
A lot has changed batting-wise in the Indian team in the last year. KL Rahul has become the third Indian, after Raina and Rohit Sharma, to make a century across all three formats. Manish Pandey has proved his mettle, Karun Nair has shown his hunger with a triple-century in only his third Test, Yuvraj Singh has turned the clock back and sealed the No. 4 spot going into the Champions Trophy, and Hardik Pandya's clean hitting has made him a hot property. Not to forget Ambati Rayudu marking his return from injury with a century against England XI in a warm-up List A fixture, and the rise of Rishabh Pant as an explosive hitter. At the other end of the spectrum, Shikhar Dhawan and Ajinkya Rahane have gone down the pecking order in white-ball cricket.
From Raina's perspective, the most significant shift has been the emergence of Kedar Jadhav. That Jadhav played the ODIs against New Zealand in the first place was because of Raina's illness. And he grabbed the opportunity both as a part-time offspinner and as a finisher with the bat.
As the man of the series against England, Jadhav, who is not a part of the T20I squad, has confirmed his place in the Champions Trophy team. Post the Champions Trophy, the focus will shift towards building a team for the 2019 World Cup, also in England. The national selectors are likely to back those who go to England in 2017 to mature in the next two years and deliver better results in similar conditions on a bigger stage.
The next World T20 is in 2020 (unless the one in 2018 is formalised). In three years' time, Raina will be 33 – not that it matters considering how Yuvraj and Ashish Nehra have scripted their comebacks, but more new names would have emerged by then.
It is anybody's guess how much weight the three T20Is against England will hold in the immediate context and what is in store for Raina, but as Kohli said, it is another lifeline for the left-hand batsman. He must do what he has to, and hope that it adds up to something bigger.