Muttiah Muralitharan slams Sanjay Manjrekar's comments on Kieron Pollard

India Today
12-04-2017
Kieron Pollard is a angry man these days, smarting from Sanjay Manjrekar's criticism highlighting his batting limitations. The big hitting Mumbai Indians batting star would be happy to know he has found support from Sri Lankan legend and Sunrisers Hyderabad bowling coach Muttiah Muralitharan.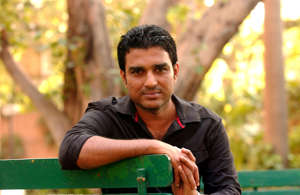 Speaking to India Today, Muralitharan chose to play players' advocate and slammed Manjrekar's comments made on air. "I think it is about both parties; not just Pollard or even Sanjay Manjrekar. He should also not have commented in public that he is not suited to bat in the top order. It is criticism. It should not be done openly. He has got (nearly) 7000 runs in the T20 format of the game. So how can someone who has got all these runs not fit in the top order? These are harsh words and his opinion. And the player can respond in his way," he said.
Watch: Delhi Daredevils season preview
(Video provided by Wisden)
Manjrekar had observed on air during Mumbai Indians' chase of KKR's stiff target that the West Indian had certain limitations which did not qualify him to bat at No.3. Pollard came into bat at no.6 and struggled to a run-a-ball 17 in the game before Hardik Pandya took the team home with a quickfire knock.
Pollard did not take Manjrekar's comments kindly and took to twitter to have a go at the Former India batsman. "@sanjaymanjrekar u feel any positive can come out of your mouth bcuz u get pay to talk u can continue with your verbal diarrhea..."
Photos: Bollywood one-liners that define Indian cricketers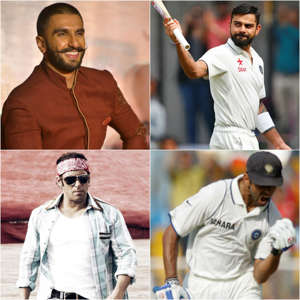 Pollard took particular exception to Manjrekar's remarks. He ranted on, "Do you know how I get big so..about BRAINLESS..words are very powerful...once it leaves u can't take it back.. sins of parents fall on..."
While the casual observer on social media has egged Pollard on following his offensive against Manjrekar, some in the Indian cricket community have been critical of Pollard's language and defended Manjrekar's right to comment objectively.
Muralitharan prefers to marvel at Pollard's T20 track record and backs his right to defend his case. "He can say I am good enough I have (nearly) 7000 runs and I have played 10-15 years of T20 cricket. I am one of the most important players in Mumbai Indians set up. Players also get hurt. The way you comment is also most important. When you play a bad shot criticism is fine but these were unfair comments. If Sanjay has given his word, player can counter attack him because he has done it and show his performance," he opined.
Manjrekar who has in the past not been shy of engaging in social media confrontations with public figures has so far chosen to stay silent on the matter.
More from India Today

India Today