Never thought Karun Nair would score a triple hundred: Virender Sehwag

India Today
19-12-2016
India's only triple centurion till Monday afternoon, Virender Sehwag has welcomed Nair to the exclusive club with heaps of praise.
Speaking exclusively to Aaj Tak after the 25-year-old Karnataka batsman scored an unbeaten 303 on the fourth day of the Chennai Test against England, Sehwag said that had hosts not declared, Nair stood a good chance to go beyond 319, the highest individual score by an Indian in Test cricket, a record set by the former opener.
"It really feels great to see a youngster bat so good. The only regret that I have is that I wasn't there in the commentary box at Chepauk to witness the knock in person. I would've really enjoyed it. I just pray that now that he's got a triple ton, it should not take an Indian another 12 years to score the next triple hundred," said Sehwag, who has breached the 300-run mark not once but twice in his Test career.
The Sultan of Multan, as he is fondly called ever since scoring a 309 against Pakistan in 2004, also got a 319 against South Africa in Chennai in 2008. Having seen Virat Kohli score one double hundred after another this year, Sehwag too thought that the Indian skipper could be the next guy to score a triple.
"Nobody thought before this game that he (Nair) will make a century but he's gifted us a triple ton. He looked good to break my record. But I understand that match situation was such that India had to declare. India winning the Test is more important than an individual record. However, I knew that he had got a 300 plus score in first class cricket and has the capability to do it in Test cricket too," he said.
Slideshow: 27 cricket world records you must know about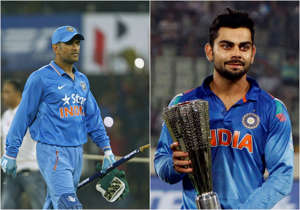 Watch: 'After reaching century mark, I felt no pressure'