On way out, Ramachandra Guha slams superstar culture, inaction of SC committee

The Indian Express
03-06-2017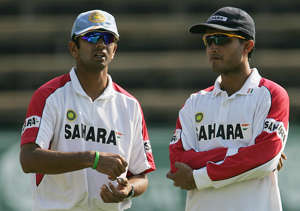 Resigning from the Supreme Court-appointed Committee of Administrators (CoA) of the cricket board, historian Ramachandra Guha criticised Indian cricket's "superstar culture" and poured out his angst at the inability of the committee to crack down on the various conflicts of interest that plague the system.
In his resignation letter to CoA chairman Vinod Rai, Guha points to instances of preferential treatment extended to cricket legends Sunil Gavaskar and M S Dhoni. In other cases, he doesn't take names but lists what he believes are improprieties and drops enough hints on the identities involved: from Rahul Dravid's conflict of interest in his roles as national coach and as an IPL mentor to Sourav Ganguly's dual role as an association president and a commentator.
Complete coverage: ICC Champions Trophy
The letter also brings up the need to increase the fee of domestic cricketers and points to the absence of male cricketers in the CoA. But it's the superstardom and the allied conflicts of interest that irk him most.
Guha cites the example of Gavaskar, who heads the PMG company which manages established cricketers like Shikhar Dhawan to upcoming talents like Rishabh Pant and Sarfraz Khan, and continues to work as BCCI commentator. "Either he must step down/withdraw himself from PMG completely or stop being a commentator for BCCI," Guha said in his resignation letter.
Photos: Cricket facts you won't believe ever existed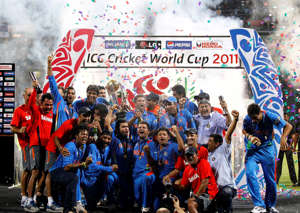 Likewise, Guha also raised the issue of how Dhoni was a captain of the team while "holding a stake in a firm that represented some current India players".
"This (superstar culture) must stop — and only we can stop it." From his email, it is evident that he believes the CoA hasn't done much to stop it. He also points out how Dhoni, though he retired from Test cricket, continues to be placed in the Grade A category of BCCI contracts. Guha believes the move is "indefensible on cricketing grounds, and sends absolutely the wrong message".
Guha doesn't name Dravid but it's clear that he is being referred to in the case of coaches who work with the national team for 10 months and are mentor of an IPL team for the other two months. Dravid is India A and U-19 coach, who worked as mentor of the Delhi IPL team.
Watch: Guha hits out at Dravid, Dhoni in resignation letter
(Video provided by Times of India)
"It is contrary to the spirit of the Lodha Committee for coaches or the support staff of the Indian senior or junior team, or for staff at the National Cricket Academy, to have contracts in the Indian Premier League. One cannot have dual loyalties of this kind and do proper justice to both. National duty must take precedence over club affiliation. This was done in an ad hoc and arbitrary manner… the more famous the former player-turned-coach, the more likely was the BCCI to allow him to draft his own contract that left loopholes that he exploited to dodge the conflict of interest issue," Guha wrote.
He also hints at Ganguly's dual role as a possible conflict of interest. "One famous former cricketer is contracted by media houses to comment on active players while serving as President of his State Association." Ganguly is the president of the Cricket Association of Bengal.
He also lists occasions when the CoA didn't keep all its committee members informed of the developments. Like the time P Chidambaram, the Congress leader, was enlisted to represent the CoA as legal counsel. Guha puts it thus: "For instance, a capable, non-political Senior Counsel representing the CoA and the BCCI in the Supreme Court was abruptly replaced by another Senior Counsel who is a party politician."
Guha feels Anil Kumble, India's coach, has been unfairly treated despite a good year at the helm. He criticises BCCI CEO Rahul Johri and office-bearers for being "extremely insensitive and unprofessional" in the way they handled it, and also blames the CoA for its "silence and inaction".
Guha also warns about giving untrammelled power to the players. "Current Indian players enjoy a veto power on who can be the members of the commentary team. If it is to be coaches next, then perhaps the selectors and even office-bearers will follow?"