Oscar Pistorius sentenced to six years in prison

Photos
|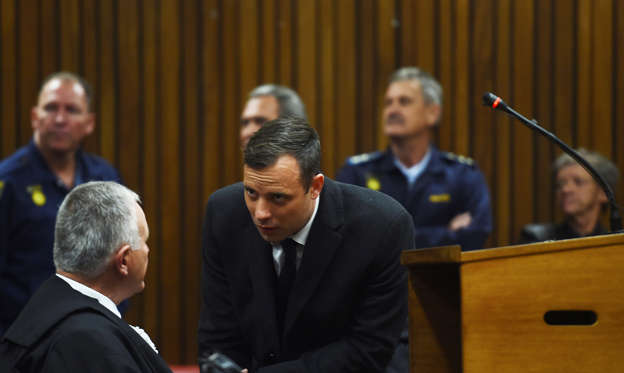 On Wednesday July 6 2016, athlete Oscar Pistorius was sentenced to six years in prison for the murder of his girlfriend Reeva Steenkamp in 2013. Judge Thokozile Masipa said there were "substantial and compelling reasons" for not imposing the 15-year minimum sentence for murder, citing as one factor the continuing misperception that Pistorius had intended to kill his girlfriend.

As Pistorius begins his sentence, we review his career and the events leading up to his sentencing.
Pictured: Oscar Pistorius in court for sentencing on July 6 2016.
© Reuters