Other India coaches, support staff to face Rahul Dravid-like dilemma

The Indian Express
28-06-2017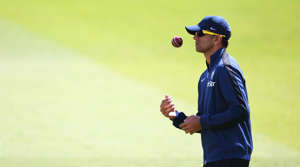 Several Team India coaches and support staff members will be soon facing the dilemma Rahul Dravid is presently dealing with. With the Committee of Administrators (CoA) pressing for a two-year contract for everyone involved with Indian cricket, Dravid taking up the India u-19 coaching assignment would end his IPL role and even his media engagements. While Dravid is expected to take the difficult call in the days to come, others too will be feeling the impact of CoA's endeavour to end the conflict of interest in various roles later this month.
Complete coverage: West Indies vs India
The current Indian team support staff, which is in West Indies, comprises batting coach Sanjay Bangar, fielding coach R Sridhar, physiotherapist Patrick Farhat, trainer Shankar Basu, and massage therapist Arun Kanade – all serving stints with various IPL teams — too will need to choose between BCCI and franchise.
It is also learnt that the coaches and members will demand to be adequately remunerated for forsaking all other opportunities, including with the many franchises that have come up around the world. There are also those who fear a "mass exodus from the Indian dressing room" since an exclusive contract with BCCI would be too restrictive. "There are so many T20 leagues around the world – West Indies, Australia, Pakistan, Bangladesh and now the one in South Africa and England. Uptill now, the India team job and IPL would pay you enough, but without IPL the equation will change. Now top professionals have lots of options around the world, and it will be tough for BCCI to stop them," said a board official.
Photos: Cricketers — Then and now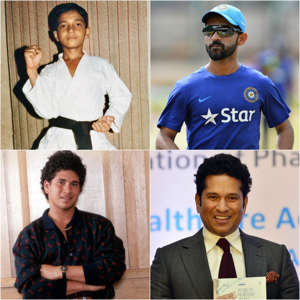 Not just the Team India support staff, others too can feel the pinch. The board will also have to make it clear whether India under-19 bowling coach Paras Mhambrey will travel to England with the Indian colts. Mhambrey is also part of the Mumbai Indians franchise.It is reliably learnt that Andrew Leipus, who is the physio at the National Cricket Academy in Bangalore and also part of Kolkata Knight Riders in the IPL, has written to the Indian board seeking clarity on his role. He isn't with the Indian national team and hence it isn't clear whether his roles too would be labelled conflict of interest.
Watch: Shastri applies for India coach's job again
(Video provided by Times of India)
"The board has to take a call on support staff and other coaches who have been on the payroll of the Indian board, but still serve in the IPL for two months. Once the Indian team is back from the West Indies, new contracts will be given. We will be discussing whether the board should first give them the offer or straight away call for new applications," sources in the BCCI informed. Dravid's tenure as U-19 coach ended on March 31 this year, and initial reports were that he would have to go through an interview process with the CAC – comprising Sachin Tendulkar, Sourav Ganguly and VVS Laxman, along with other applicants. But later, the board decided that his tenure could be extended by two years since a clause in his contract allowed this.
Dravid found himself in a controversy over conflict of interest when Ramachandra Guha raised the issue in his resignation statement from the CoA. Dravid then stated that he was in the clear according to existing rules, and sought more clarity. Eventually, the board and CAC made the decision to extend his tenure and have informed that the contract would be for two years – and not for 10 months as it used to be. Dravid has to now decide whether he would like to continue coaching the India U-19s.