Our 9 All-Time Favourite Cricketers And Their Favourite Food

NDTV
25-02-2017
Cricket in India is basically an amalgamation of all things important. The players, the matches, the celebration that comes with every victory is regarded as the beacon of joy and pride for Indians. But when the dust settles, even our favourite players are humans. And like true blue Indians, they have their gluttonous foodie side.

Mahendra Singh Dhoni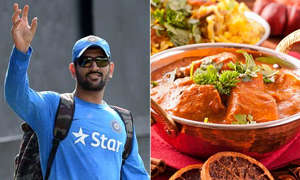 Rumour has it that the Captain Cool of our cricket team is absolutely powerless in front of some kebabs and chicken butter masala. But then who can blame him? His palate is quite like a true Indian palate so much so that his favourite pizza is also a variation of the chicken tikka, the chicken tikka pizza. And lastly, he satiates his sweet tooth with gajar ka halwa and some kheer.
Virat Kohli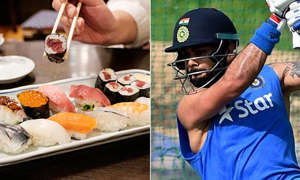 The reigning prince of cricket is also the heartthrob of the nation! His performances on field just sweeps everybody off their feet but what makes his heart skip a beat is the ever so famous Japanese sushi. A proud Punjabi he also loves his butter chicken and paranthas and they have always been an integral part of his staple diet!

Sachin Tendulkar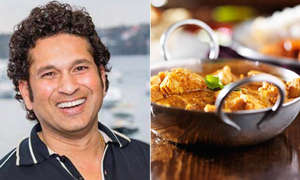 The master blaster of the Indian cricket team might have retired from playing cricket but for sure hasn't from our hearts! The God of cricket, like us mortals, has his own share of food cravings which are the classic butter chicken and the Maharashtrian delicacy called Varan Bhaat.
Suresh Raina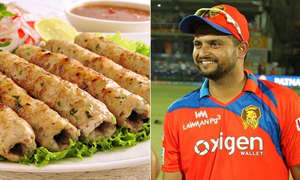 He is known to be prankster of the line-up, the cheerful one who is always up to some mischief off the field! So any guesses what uplifts the mood of this player who is ready to always calm others' nerves? Just like his captain - his comfort food is a plate of some nice kebabs, which he is known to relish deeply!

Harbhajan Singh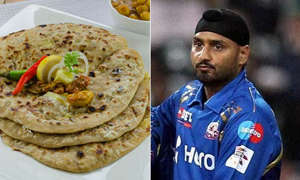 The warm blooded one, affectionately known as Bhajji, loves is aloo ka parantha! Truth be told we kind of predicted this one! Growing up on paranthas spells a delicious childhood and he is well taken that tradition into his everyday life even now! Some curd, some pickle, some nice mint chutney and our Bhajji is all happy and gung-ho!
Gautam Gambhir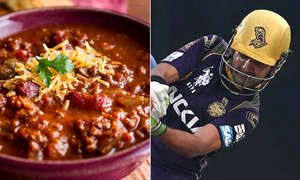 Feisty and firm, capricious and correct, Gautam Gambhir who captains the IPL team Kolkata Knight riders is known to be a little serious on the field! But a simple dish that makes him loosen up is a warm plate of Rajma Chawal! Talk about enjoying the simple pleasures of life!

Sourav Ganguly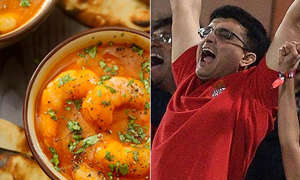 He is the feisty Bengal tiger, decidedly aggressive, but also very composed! For the prince of Kolkata nothing less than some royal biryani cuts it as a favourite dish! But being a true Bengali at heart he loves to savour the heavenly flavours of Aloo Poshto and Chingari Macher Malaikari, both delectable regional dishes!
Rahul Dravid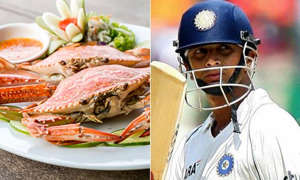 Humble, reliable, and calm- Rahul Dravid is one of the most successful players in the Indian cricket history. Just like his down to earth nature, his favourite food is simple staple home cooked feast on a daily basis, but his indulgence lies in the smooth buttery crab!

Irfan Pathan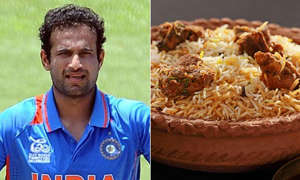 Hailing from Baroda, Gujarat, Irfan was considered to be an all -rounder during his early cricket days. Growing up with delicious versions of Lucknawi food, his ideal meal involves some delish dum biryani! A wholesome dish for a wholesome player!
Slideshow: Most controversial statements by cricketers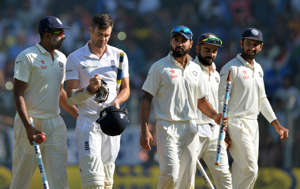 Watch: Virat urges people to never drink and drive