Pakistan thrash England to reach CT final: How the UK media reacted
Pakistan stunned England to seal their place in the final of the ICC Champions Trophy with a comprehensive eight-wicket win. Here is how the UK media reacted to the defeat.
Pakistan's cunning leaves England ground down by their own insecurities : The Independent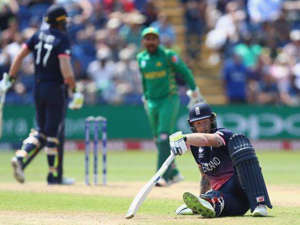 The wait for a global one-day tournament goes on for England after Pakistan outplayed and outthought them in Cardiff to set up an all-Asian Champions Trophy final at Edgbaston on Sunday. The use of a pitch already played upon in Pakistan's match against Sri Lanka on Monday raised a few eyebrows, given the importance of the match. 

But if the bare, dry nature of it favoured Pakistan, who are brought up on such surfaces, Eoin Morgan's England side should have risen better to the cerebral challenge posed by conditions like these. While few would disagree that it has been England who have played the most strident cricket in this tournament, this was not the occasion to show off one's power or back catalogue.
England's familiar exit leaves ECB's dream scenario out of reach: The Guardian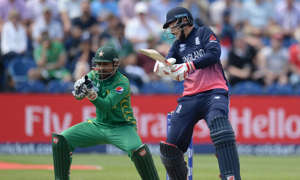 Oh, England. Plus ça change, plus c'est the same bleeding thing all over again. Engines revving, back seat loaded with buccaneering white-ball heroes, the England and Wales Cricket Board's grand, musical Champions Trophy carnival float stalled decisively in Cardiff, undone by some familiar foes. For all the talk of adrenal new eras and white-hot modernity it was the old uncertainty batting first against nagging bowling on a grippy pitch that derailed England's campaign against a Pakistan team who produced a wonderful all‑round performance in victory by eight wickets.
Eoin Morgan: Pitch made it more of a home game for Pakistan than England- The Telegraph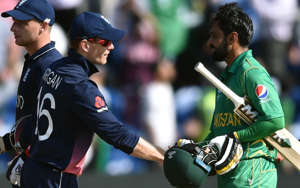 A bitterly disappointed Eoin Morgan was left regretting there is no home advantage in a global tournament and admitted his team failed to adapt to the conditions in Cardiff .
The decision to use a worn pitch that had been played on two days previously by Pakistan when they beat Sri Lanka left England having to attune to a slow, low surface closer in nature to Karachi than Cardiff.