Rahul Dravid one of the best candidates to coach India, says Ricky Ponting

The Indian Express
27-05-2017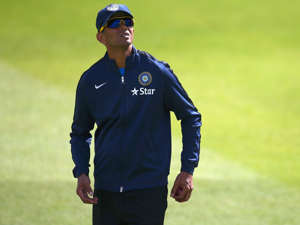 Indian Cricket team is looking for a new coach and the most promising candidate till now we can say is Anil Kumble without a doubt. After achieving success in back to back Test series, establishing several records, Kumble will be the first choice while deciding the coach.
However, being the coach of the Indian team is often considered as a dream job for many. But at the same time proves to be politically infected with each candidate looking for its considerable interest.
Slideshow: Rahul Dravid — Life in pictures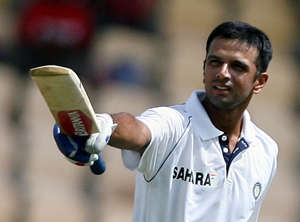 After Kapil Dev's appointment as Indian coach in 1999, Anil Kumble was the first Indian to be appointed as a full-time coach. The post-2000 era witnessed many foreign coaches on Indian Soil. John Wright became India's coach in 2000, followed by Australia's Greg Chappell in 2005 and from 2007 to 2011 was the golden period when South African Gary Kirsten took the command. In 2011, England coach Duncan Fletcher became the last foreign coach for the Indian side.
Even now there are several Australians who are coaching various Indian Premier League sides, which includes Ricky Ponting. "I don't think BCCI will find many better candidates than someone like him [Dravid]. If he's interested in doing the job, he will do a good job. He's got a lot of knowledge, is very experienced and understands all three formats," Ponting reportedly said.
Watch: BCCI unhappy with Anil Kumble, seeks applications for Head Coach
(Video provided by NDTV)
India ended their home season on a high, thrashing New Zealand 3-0, England 4-0, Bangladesh in a one-off Test and 2-1 series win over Australia.
Kohli gave the credit to the all-round effort which helped them clinching back to back home series. "When you have results come your way, the contribution is from every part of the team. It's not from a single source, to say the least. Everyone works hard equally, if not more than the other person." Kohli said.
The famous trio of Sachin Tendulkar, Sourav Ganguly and Rahul Dravid will play a huge role in deciding India's fate while selecting a new coach.