Ramachandra Guha resigns from Committee of Administrators appointed to run BCCI

Hindustan Times
01-06-2017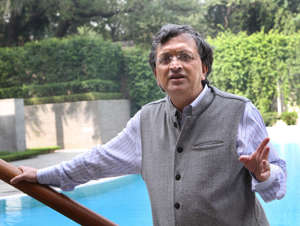 Ramachandra Guha has resigned as member of the four-member Committee of Administrators appointed by the Supreme Court to implement the Lodha panel recommendations on the Board of Control for Cricket in India.
Historian Ramachandra Guha was a member of the CoA that is headed by former auditor of India, Vinod Rai. Former cricket Diana Edulji and Vikram Limaye, the Managing Director and CEO of IDFC Limited.
The CoA was appointed by the Supreme Court on January 30, 2017 after the BCCI was reluctant to implement the Lodha panel report.
The Supreme Court will hear Ramachandra Guha's plea to relieve him on July 14. Guha has quit citing personal reasons.
Guha resigns at a time when the CoA is expected to take several important decisions concerning the future of the BCCI and the Indian cricket team.
The BCCI has invited bids for the money-spinning Indian Premier League. The broadcast rights will be sold for the next five years starting 2018.
The CoA is yet to fully implement the Lodha reforms.
The controversial one-state-one-vote clause is still a cause for irritation and the Vinod Rai panel has not been very successful in executing this. The BCCI's loss of face in terms of revenue share from the ICC has also shown a great disconnect between the CoA members and the (adhoc) Board officials who continue to call the shots.