Record-breaker Ashwin fine-tuning game ahead of Australia series

The New Indian Express
19-02-2017
Returning home after a successful Test win against Bangladesh, R Ashwin is back to business, sweating it out at his GenNext Cricket Academy in preparation for Australia's tour of India.
The off-spinner is keen on contributing more with the willow, and has roped in P Srinivasan as batting coach. Taking throw-downs on a concrete surface from his new coach to counter Mitchell Starc & Co, a fitter-looking Ashwin says in this free-wheeling chat with Express that he's ready for the battle. Excerpts:
Were you satisfied with the way you bowled against Bangladesh?
I didn't bowl a whole lot of big spells, barring one on the fourth day. I was pleased with the way the ball came out. Coming from rehab, my conditioning hadn't been great. So I was a bit rusty in the first innings. But I was very happy with the way I bowled in the second.
How do you handle expectations?
I enjoy pressure, and it's one of the reasons as to why I'm playing. Pressure is not something that I'm worried about. It's very natural that when you turn up for your country, you're going to be under pressure. One positive that I see in pressure is the responsibility that comes with it. In the moment, you just throw pressure out of the window. You then start enjoying your game.
How do you condition your mind?
I tell myself that every game in which I go without a five-for is sort of a failure, and that I should not settle for anything less than being the best.
---
---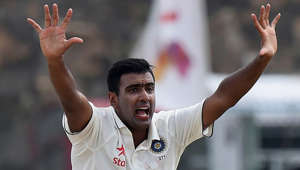 © AP

How did it feel to go past Dennis Lillee's 250-wicket milestone?
Quite a few people have been building it up. It has been spoken about a lot; in the commentary box and all that. I'm not a player who wants to go out and break a record every time. For me, it's a question of how I can try to become better. I want to get that record out of my head.
Your plan to contain Australia?
We have played Australia before. So, I don't see much of a change. Most of their batsmen I know well, but some of are new. We will have to watch a few videos and prepare as usual.
David Warner said that he has plans to counter you. What are your plans to counter him?
It's simple. As a spinner, you can't come out all guns blazing like a fast bowler would. You have to build your spells. You can't straight away think much about how to dismiss someone.
Obviously, there will be a dismissal pattern, since certain batsmen get out in the same fashion. That is something I can definitely target. Warner is a fine player. If you don't get him early, he will hurt you. I'll be very very pro-active about it, and try to unsettle him as early as possible.
Photos: Greatest spinners in world cricket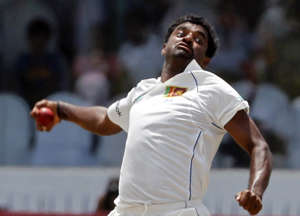 You bowled only leg spin to Steve Smith at the nets during your IPL stint with Pune. Was it to not reveal too much of your style and methods?

Not really. That was not the intent. But I'm definitely more phased out in the way I practice during the IPL. Bowling leg spin had to do with skill development rather than anything else.
But Smith will be privy to how you set fields and plot dismissals...
How much ever you study or practice against someone, it boils down to the fact that you have to come out to the middle and replicate everything. That's the challenge for an international cricketer. I don't want to read much into it. It is all about how quickly I get into a phase where I start dictating terms.
Virat Kohli is in one of the best phases of his career. Is the team worried that the law of averages may catch up with him?
Kohli looks to improve himself all the time. We don't think about individuals. We always perform as a team. We try and help different individuals at different stages. We all know that cricket is a very harsh game. If the law of averages does catch up, we are there to help him.
How would you compare Parthiv Patel and Wriddhiman Saha?
Parthiv Patel was initially a little apprehensive because he doesn't keep a lot to spinners at the domestic level. That's also because of the kind of wickets and spinners we have. I thought Parthiv did really well as the series went on. But, I have no doubt that Saha is the best keeper at the moment.
Watch: Ashwin fastest bowler to take 250 Test wickets
More from Gadgets & Gizmos

The New Indian Express