Stars to watch out for at ICC World Twenty20

Photos
09-03-2016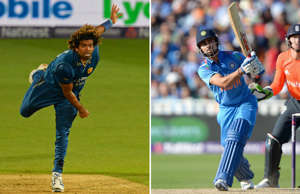 The 2016 ICC World Twenty20 (T20) will be played in India from March 8, 2016, to April 3, 2016. Cricketing heavyweights including Australia, India, South Africa and West Indies will fight it out with eight other teams to win the most coveted prize in international T20 cricket. The fortunes of these teams will depend on their star players, who will be critical if they are to claim the title. Here are the top players who are expected to shine at the 2016 ICC World T20.

Glenn Maxwell (Australia)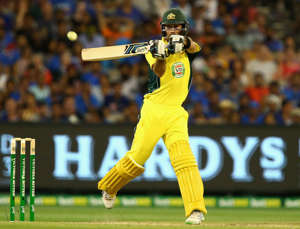 © Robert Prezioso - CA/Cricket Australia/Getty Images Glenn Maxwell Explosive middle-order batsman Maxwell was Australia's second-highest run scorer at the 2014 ICC World T20 with 147 runs at a strike rate of 210.00 (the average number of runs scored per 100 balls faced). Capable of turning a match on its head single-handedly, Maxwell is more than useful in the field with direct throws and bowls off-breaks too. 

Virat Kohli (India)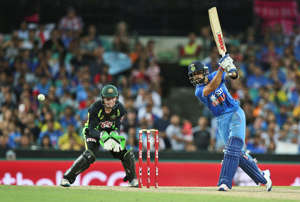 Arguably one of the best batsmen in the world, Kohli was the player of the tournament at the previous edition of the ICC World T20 (he scored 319 runs at an average of 106.33 = number of runs scored/number of dismissals ). Kohli is a master of the run chase and India will be relying heavily on him.
AB de Villiers (South Africa)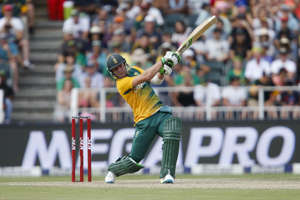 AB de Villiers - known as Absolutely Brilliant de Villiers-  is one of the most attacking batsmen in world and holds the recorded for the fastest 50 and 100 in the One Day International format. He is also an exceptionally skilled fielder, who can turn half chances into wickets with his athleticism.

David Warner (Australia)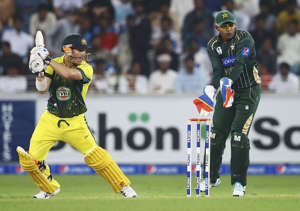 Australia's belligerent opener came to the fore in 2009 when he became the first Australian for 132 years to play international cricket before playing a first class game versus South Africa scoring 89. He is the Kangaroos' most dangerous batsman in the game's shortest format. Warner loves playing in India and has scored more than 2,500 runs in the Indian Premier League (IPL), experience which may prove vital.

Martin Guptill (New Zealand)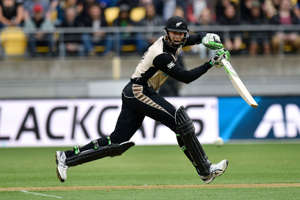 © Marty Melville/AFP/Getty Images Martin Guptill Guptill is New Zealand's form batsman and was the star during their last tournament (he ended up as the highest run-scorer at the 2015 ODI World Cup). The blistering opener often lays the platform for middle order batsman and will need to shoulder more responsibility in the absence of the swashbuckling Brendon McCullum.

Chris Gayle (West Indies)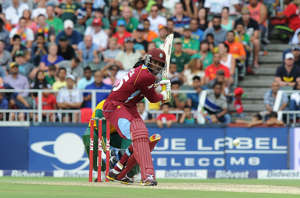 Easily the most destructive T20 batsman of all time, Gayle has 13 half-centuries and one century in T20 internationals, which he has scored at an unbelievable strike rate of 142+. West Indies' hopes will depend heavily on how the big Jamaican performs in his favourite international tournament.

MS Dhoni (India)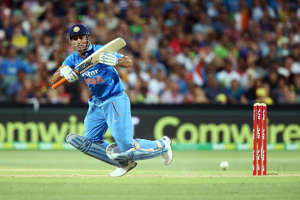 India's talismanic captain led them to victory in the inaugural edition of this competition and will be looking to reclaim the silverware in possibly his last major ICC tournament. Destructive with the bat, super quick with the gloves and even faster with his brain, Dhoni's mental faculty and presence will form the base of India's campaign at the 2016 World Twenty20. 

Jos Buttler (England)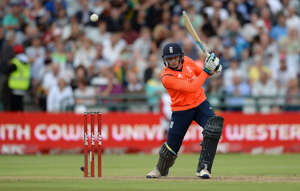 Excellent with the gloves and destructive with the bat, Buttler can take away the game from the opposition in devastating fashion once he gets going. The 25-year old has scored an ODI hundred in 46 balls and will be one of the players to watch out for at the 2016 ICC World T20. 
Shoaib Malik (Pakistan)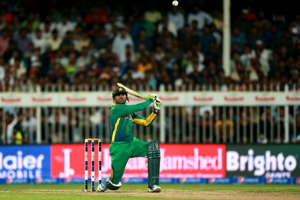 Pakistan's most trusted batsman, Shoaib Malik has the ability to anchor an innings and deliver the big hits when required. With 73 T20Is under his belt, Malik will be key to Pakistan's chances at the tournament.

Quinton de Kock (South Africa)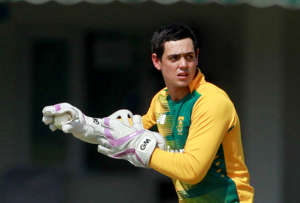 South Africa's batsman-keeper is the youngest player to reach 10 ODI hundreds and has an ODI average of 63+ runs in India. He is quick to get out of the blocks at the start of his innings and can pulverize any attack with his destructive hitting.

Lasith Malinga (Sri Lanka)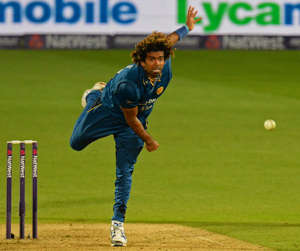 No one bowls better yorkers than Sri Lanka's Lasith Malinga, who can be rightly called the best bowler in history of T20 international cricket with more than 75 wickets. A master in the art of deceit, Malinga bowls at an economy rate of 7.26 in T20Is and is extremely reliable to bowl at the end of an innings. He led the Sri Lankans to the World T20 title in 2014.
Ravichandran Ashwin (India)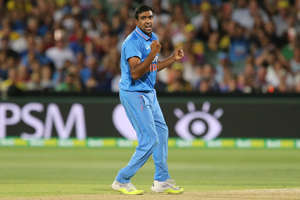 MS Dhoni's most trusted lieutenant, Ravichandran Ashwin is his team's best bowler in this format with 45 wickets. Ashwin's success, more often than not, translates into team wins and it is likely to remain that way in this tournament.

Mohammad Amir (Pakistan)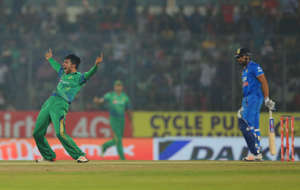 Mohammad Amir, a man on the comeback trail after serving a ban for spot-fixing, has been on fire ever since his return to international cricket. Capable of bowling above 145 kmph consistently, he will be the fulcrum of Pakistan's bowling attack.

Jasprit Bumrah (India)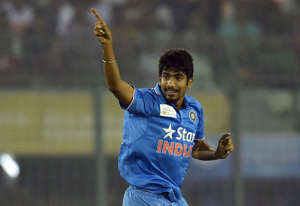 The new kid on India's fast bowling circuit, Jasprit Bumrah has made a name for himself in a short span of time, taking 13 wickets in 9 T20Is with an economy rate of 6.36. The 22-year-old's ability to bring the ball into the right hander and express pace will certainly be worth keeping an eye on. 
Trent Boult (New Zealand)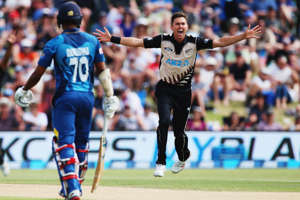 Trent Boult was the star for New Zealand with the ball at the 2015 ICC ODI World Cup (22 wickets) and is one of the best bowlers in the world. His death bowling and lethal yorkers will be critical on Indian pitches.

Kagiso Rabada (South Africa)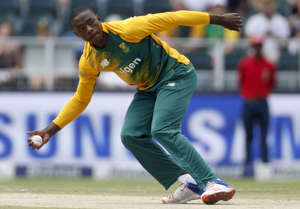 © Sydney Seshibedi/Reuters Kagiso Rabada
Probably the best young fast bowler in the world, Rabada shot to fame with excellent performances against India towards the end of 2015. Despite being just 20, Rabada will be expected to deliver the goods and shoulder responsibility with Dale Steyn.
Imran Tahir (South Africa)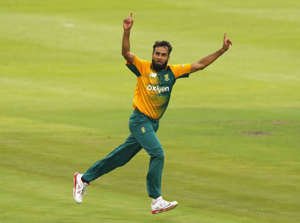 © Mike Hutchings/Reuters Imran Tahir (South Africa) – Bowler Well known for his over-the-top celebrations, Imran Tahir will be South Africa's main bowling threat at the 2016 ICC World T20. He was the join-leading wicket taker in the tournament's last edition (12 wickets) and has an excellent economy rate of 6.37 in T20Is. 
Taskin Ahmed (Bangladesh)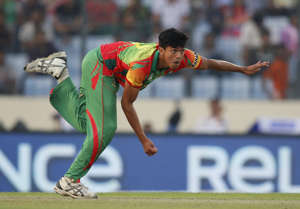 Among the rising young talents of Bangladesh's new crop of cricketers, Taskin bowls at express pace and was his team's top wicket taker at the 2015 ICC ODI World Cup.

Mustafizur Rahman (Bangladesh)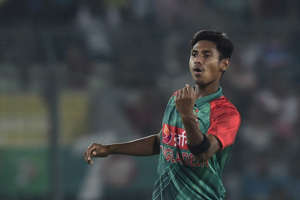 Rahman is the best fast bowler in the Bangladesh team and was critical in their ODI series wins over India and South Africa in 2015. He has an uncanny knack of picking up big wickets and bowls subtle variations.

Mitchell Marsh (Australia)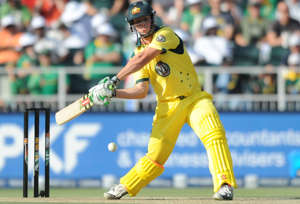 © AP Photo Mitchell Marsh Mitchell Marsh's rise in Australian cricket has been steady and consistent over the past two seasons. After contributing at the 2015 ICC ODI World Cup (five wickets), Marsh will be looking to announce himself on the biggest stage. 

Corey Anderson (New Zealand)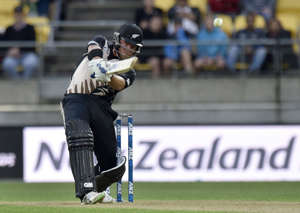 © Marty Melville/AFP/Getty Images Corey Anderson

Anderson is extremely destructive with the bat and more than efficient with the ball, which will make him extremely useful weapon for the Kiwis. He recently smashed 82 from 46 balls against Pakistan in a T20I and has a superb strike rate of 144+ in the format.

Elton Chigumbura (Zimbabwe)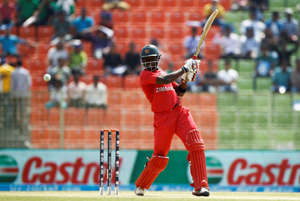 Chigumbura ranks among the most experienced Zimbabwean players across all formats and the African nation will be expecting him to perform on the biggest stage. While he has a strike rate of 147+ with the bat, Chigumbura has a knack of collecting wickets too, which will come in handy at the 2016 ICC World T20.

Shakib Al Hasan (Bangladesh)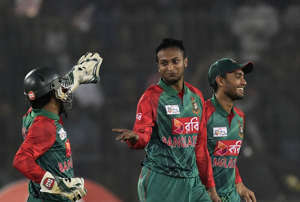 Bangladesh's best ever all-rounder and star player Shakib Al Hasan is among the best in the world in his role. He scores at a healthy strike rate of 120+ in T20Is and bowls at an excellent economy rate of around six runs per over. 
Shahid Afridi (Pakistan)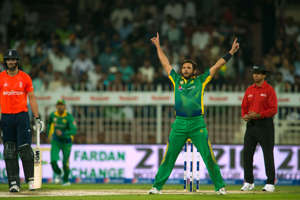 Shahid Afridi, one of the most celebrated cricketers in Pakistan's history, could well be playing in his last ICC tournament and would like to win the trophy a second time. A man for the big occasion, Afridi starred in the 2009 edition of the tournament (won by Pakistan), winning man-of-the-match awards in both the semi-final and final. 

Dwayne Bravo (West Indies)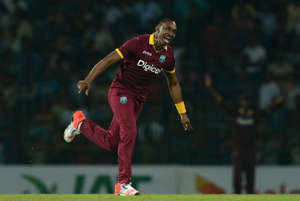 Last but definitely not least, Dwayne Bravo is a seasoned T20 cricketer with the experience of playing all over the world, including and especially India. He has almost 1,000 runs and 40 wickets in T20 internationals.