Steve Smith, Ajinkya Rahane say they are great friends with each other

India Today
31-03-2017
Ajinkya Rahane said he did not end up meeting Australian captain Steve Smith for a drink at the end of an acrimonious Border-Gavaskar series which India won 2-1.
The four-Test series was marred by controversies especially after the DRS row in the Bengaluru Test. In the series-deciding clash in Dharamsala, Smith was caught on camera calling Murali Vijay a "f*****g cheat" at the fag end of Australia's second innings collapse.
Smith had asked Rahane if the two teams could catch up over beer but the latter had said he would get back to the Aussie on that.
In the post-match presentation, Virat Kohli, who had to sit the final Test out due to a shoulder injury, said he was no longer friends with Australian cricketers. However, Smith had apologised for letting his emotions get the better of him.
So what became of that invitation to drinks in the back of such controversial circumstances?
Photos: 20 biggest IPL controversies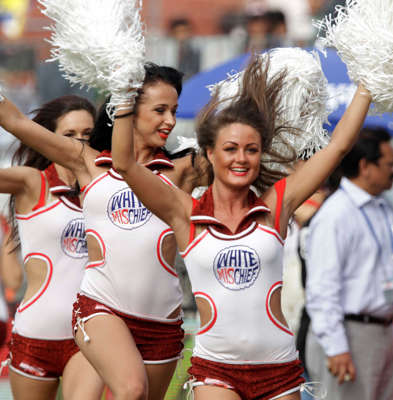 In an interview with India Today's Boria Majumdar and Vikrant Gupta, Rahane, who had captained India in Kohli's absence in Dharamala, said: "I did not not go to have a beer (with the Australian team). We had our own celebration plans in the dressing-room."
Rahane, however, insisted he was "great friends" with Smith.
Two days after Kohli's explosive press conference, he tweeted to clarify that his comments were blown out of proportion and they were directed at only a couple of Aussie players and not the entire team.
Smith told India Today that while he remained good friends with Rahane, he did not know if he was one of those couple of Aussie cricketers who had fallen out of favour with the Indian captain.
"You should ask Virat who he means in his tweet. That's not for me to answer."
---
---
Rahane, who had a middling home season given his rather high standards, said he was thrilled to be part of a high-octane Test series against Australia and said captaining India was a proud moment.

"Australia, New Zealand, Bangladesh, everyone performed well. We are proud of our performance. We are the number one Test side. And then captaining India was a proud moment for me (at the end of the season).
Rahane said he was confident of performing well in the IPL this season: "IPL is a great tournament and I have learnt a lot. You get to face bowlers like Dale Styen. I am confident I will do well."
Rahane was in good form last year, having scored 480 runs in 14 matches. He has 2675 runs in the IPL overall in 95 matches.
Rising Pune Supergiant have three potential captains in their side in MS Dhoni, Smith and Rahane. Smith, who replaced Dhoni as the captain of the team, is being fully backed by the team owners and management for this season.
"We have got such great leaders and players. It is about going in with strategy and being positive. Smith is a great leader. Every team in the IPL is good, each of them have stars and some great players in their lineup," RPS owner Sanjiv Goenka said.
More from India Today

India Today