Supreme Court slams BCCI president Anurag Thakur, says he may land in jail if perjury is proved

The Indian Express
15-12-2016
The Supreme Court has come down hard on BCCI president Anurag Thakur and said the Indian cricket board's chief "appears to have prima facie committed perjury" and the apex court might pass orders. It further noted that Thakur might land in jail if perjury is proved.
The court also reserved order on replacing BCCI top brass with a panel of administrators. The order, however, is likely to be delivered before CJI Thakur retires. The apex court asked the Indian cricket board if it has any name for the post of administrator, and gave one week's time for the same.
The Amis Curiae, when asked by the apex court that Thakur committed perjury or not, said "Thakur lied on oath to Supreme Court, in his affidavit he said that he sought Shashank Manohar's opinion as BCCI chairman". It further noted that Thakur "obstructed reform process".
On Monday, the Supreme Court had dismissed BCCI's plea seeking a review of its July 18 verdict directing it to implement the recommendations of Justice R M Lodha panel on massive structural reforms in the cricket body.
"We have examined the grounds urged in support of the prayer for review. We find no error apparent on the face of the record to warrant recall of our order dated July 18, 2016. The review petitions are, accordingly, dismissed," a bench of Chief Justice T S Thakur and Justice S A Bobde said.
The order was pronounced in the chambers on November 10 but was made public on the apex court website recently.
In the review petition, BCCI had demanded an open court hearing and besides the cricketing body, several others, including veteran cricket administrators Niranjan Shah and Chandu Borde, have sought re-examination of the verdict.
Photos: Timeline — IPL spot-fixing and betting scandal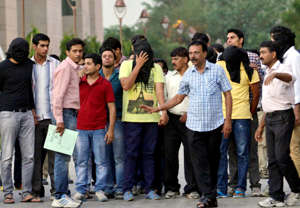 Watch: Appoint GK Pillai as BCCI Observer — Lodha Panel to SC