Ten to the power of Kumble

Wisden India
24-09-2016
It was a Sunday morning like any other in India's national capital. By the evening, it would go down as a spectacularly special day in the history of world cricket.

February 7, 1999. Remember that date?
"I do!" says the man who made that day special, almost shocked that you would ask something so obvious. After all, he had done just what one other man had done before – or has done since – in Test cricket.
One of the national newspapers came up with a clever pun in commemoration of that feat. AK-74, they termed it. Referring, of course, to Anil Kumble's 10 for 74 at the Feroze Shah Kotla, the legspinner single-handedly gunning down Pakistan.
In 1442 Tests prior to that, only once had a bowler taken all 10 wickets in a Test innings. Jim Laker was in an exclusive club of one between July 31, 1956 and that epochal Sunday at the Kotla, the England offspinner having dismissed all 10 Australian batsmen in the second innings of the Manchester Test to go with his nine scalps in the first. 10 for 53 finally had company, even if Laker himself had passed away nearly 13 years before Kumble emulated his feat.
As 'I-was-there' moments go, 10 for 74 will rank up there with the most celebrated, most memorable. Against that backdrop, how much more significant is an 'I-did-it' moment?
Slideshow: 27 cricket world records you must know about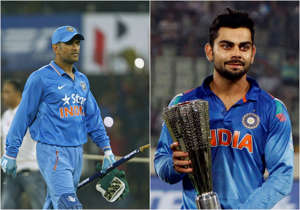 "Honestly, it didn't sink in for a while," Kumble tells Wisden India more than 17 years on, though you can clearly see that the passage of time has done little to dim the memory. "The immediate feeling was one of great elation because we had won the Test match and squared the series. That had been our priority going into the match, so from that perspective, it was mission accomplished and a sense of satisfaction."

Pakistan were visiting India for a Test series for the first time since 1987, and had pulled off a heart-stopping 12-run win in the previous game in Chennai, a result that left centurion Sachin Tendulkar in tears. Battling a terrible back injury, the little fella had conjured a magical 136 but his dismissal triggered a second, decisive collapse that saw the last four wickets go down for just four runs, Kumble one of those four wickets. It was imperative to bounce back, and India called the shots at the Kotla right from the time they were put in by Wasim Akram.
"We were still batting in our second innings at the start of that day," Kumble recalls as you prod him, asking him if he felt the trappings of something extraordinary in the offing when he woke up that morning. "Sourav (Ganguly) and Sri (Javagal Srinath) were batting, and our immediate objective was to extend the lead to as much as possible because time wasn't going to be a factor.
"You plot and plan dismissals, you visualise what you think is going to happen like you always do, but no, I didn't have a sixth sense or something like that," Kumble chuckles. "I was well prepared, of course, but I would be less than honest if I said I knew what was coming. When we were bowled out, our lead was upwards of 400 (419) and we were confident of getting the job done."
© AFP Photo

Pakistan started their chase of 420 strongly with Saeed Anwar and Shahid Afridi putting on 101 for the first wicket. Kumble, brought into the attack in the ninth over, had six unproductive overs before lunch from the Football Stand End, going for 27 runs; it was after he was switched to the Pavilion End by Mohammad Azharuddin that things started to happen, even if not immediately.

"For a while, no wickets were forthcoming, and then Sachin came to me and said, 'Give me your cap and sweater, let's see if things change'," Kumble reveals. "And guess what, a wicket (Afridi) fell immediately. And then it sort of became a ritual every time there was a little partnership – Sachin picking up my cap and sweater from me and handing it over to the umpire. And it seemed to work every single time!"
The change of ends apart, Kumble bowled unchanged – 26.3 overs of relentless probing, teasing, testing, and succeeding. Often, like it did with Ijaz Ahmed one ball after Afridi, wickets came in a rush. Sometimes, like during a mini-revival between Saleem Malik and Akram, Kumble had to be patient and bide his time. Patience, of course, has always been a Kumble virtue, so he was not going to be rushing things.
Bowlers tend to remember most wickets, like batsmen do most runs. All of us, no matter at what level we might have played, will fondly pore over that pulled six in standard eight, that brilliant slip catch in standard 12, maybe a dream leg-cutter during the early days in college. But is it possible to remember 956 international wickets – 619 in Tests and 337 in ODIs – to go with hundreds of others in senior representative cricket?
"I do remember almost all of them," Kumble tells you quietly but firmly, probably reading the scepticism in the tone if not the look. "And if I see the scorecard, I will remember all of them." Which, needless to say, pre-empts the question of whether he recalls every dismissal that Sunday.
Of them all, it is Malik's that Kumble opts to discuss. "He and Wasim were batting at tea time, and were in the middle of a partnership (worth 58 eventually). I was a little tired, but I also realised that because Malik was nursing a hamstring injury, his movement was hampered. I decided to bowl one quicker to him and push him back. He tried to go for the pull, but he was late on coming down on the ball which hit top of off." As simple as that – a batsman who would finish his career with an average of 43.69 from 103 Tests cleaned up clinically.
Was it then, with seven of seven in the bag, that thoughts of a Perfect Ten first began to take deep root? "No, not at all," he says, quickly. "You don't think about these things, you are too involved in the action, in trying to win the game for the team, to worry about stuff like this." Four overs later, he got rid of the two Mushtaqs – Ahmed and Saqlain – off consecutive deliveries. Nine on nine now.
Saqlain was dismissed off the last delivery of the 59th over, Kumble's 26th. The onerous task of bowling the 60th fell on Srinath, Kumble's great mate. Onerous, because the task ahead of Srinath, a predator if there was one, was to try and not take a wicket, to not be the one to deny Kumble a shot at a historic 10th.
"I wasn't worried, not at all. If Sri got a wicket, he got a wicket and we would win the match, so that was perfectly fine."
Sri, of course, didn't get the wicket. Srinath wasn't even looking for the wicket; in a determined bid to stay away from the stumps, he sent down two wides, and had a real go in that same over at Sadagopan Ramesh who, in all the excitement, made a desperate attempt to catch out Waqar Younis, the last man. "An event like that doesn't happen every day, I wanted to contribute my little bit to history," Srinath offers, modestly. "The ball was reversing a little, and I just wanted to stay away from the stumps. The idea was to finish the over as quickly as possible without getting a wicket, and then hand it over to Anil because the way he was bowling, he looked like he would get a wicket every ball."
It took Kumble just three deliveries in the next over to storm the pantheon, Akram caught at short- leg off the inside-edge by VVS Laxman.

"I knew that Sri was trying not to get a wicket, though I hadn't discussed anything with him," Kumble says, attempting to clear already unsullied air. "Maybe Azzu told him, maybe the team discussed it, but I wasn't part of those discussions." On hindsight, and if he were so inclined, Kumble might have remembered his own efforts to not dismiss a batsman at the M Chinnaswamy Stadium in 1994, as Kapil Dev homed in on Richard Hadlee's then Test record of 431 wickets.
In the immediacy of his soul-stirring exploits, Kumble was a man much sought after. Flooded with request for interviews and celebrated and eulogised in India and beyond, that was when the enormity of what he had achieved finally started to sink in. "I mean, once Wasim was dismissed, we all got together to enjoy the victory, but it was only after I saw the reactions of the people that I realised what had happened," Kumble reveals, appearing still a little stunned by it all. "And then you realise, so many Test matches, and this has happened only twice. It might never happen again, or it might happen in the next Test, but it has happened now. So much has to go right to get 10 wickets in an innings, so little has to go wrong. It felt great, a special achievement; it feels great." Like good wine, that effort continues to rake in greater appreciation with the passage of time.
As Kumble travelled from New Delhi to Bangalore for a short break before the Asian Test Championship game in Kolkata, he was enveloped in a sea of affection and warmth. At a felicitation function at the Chinnaswamy which was attended by near and dear ones, including Kumble's professors from college, Srinath made a plaintive appeal. "Please remember, Anil, that there are other bowlers in the team too. You can't keep taking 10 wickets all the time." Dead-panning Srinath excepted, the rest of us were in splits. And, true to his word, Srinath himself picked up eight in the first innings of the Eden Test that followed. "I remember that, yes!" Kumble recalls with a twinkle. And then turns a shade more emotional as his attention is drawn to Kumble Circle, just outside the Chinnaswamy, named in honour of his goose-bumps achievement.
"I just passed by it," he smiles, "and to see the blue board felt good. Whatever you are is thanks to the good wishes and the blessings of the people, of the cricket fans, of those that push you and encourage you. I look at the board and think it is a recognition of the success of each and every one of us, not just Anil Kumble."
But only Anil Kumble, of course, has 10 for 74.