There was a bullet in every ball bowled by Indian spinners: Allan Lamb

India Today
12-12-2016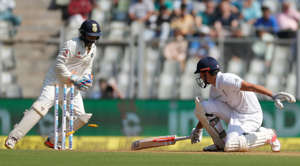 There were a few analysts in England who did not make much of England's chances of beating India in India. Former England middle-order star Allan Lamb thought at the start of the series that there was no guarantee England would not lose the first three Test matches. As it's turned out, they have lost three in four.
"We had a chance in the first Test. England came close but could not close it. For the games to follow, it was always going to be tough. England have been totally out played," he told India Today after the Mumbai Test which India won by an innings and 36 runs.
The difference between the two sides for Lamb has been the spin department.
"India have got world class spinners in R Ashwin and Ravindra Jadeja. England do not have them. One can't blame England batsmen too much. If you put Indian batsmen against their own bowlers, they would have struggled on the Mumbai wicket. There was a bullet in every ball bowled by Indian spinners because of the turn," he opined.
Lamb goes on to call Ashwin 'the best spinner in the world at the moment'. So how would England stack up against Ashwin in Chennai, his home town?
"England would hope it gets flooded out in Chennai with the storm. You know it will turn in Chennai. People said 400 runs. But that's not enough. You have got to get 500 because England just do not have the spinners to back up," he thinks.
Slideshow: 25 world records held by Indians in Test cricket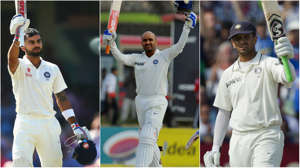 Watch: Virat Kohli describes England series win as sweetest