Tragic story of Team India superstar's estranged grandfather

NDTV
05-07-2017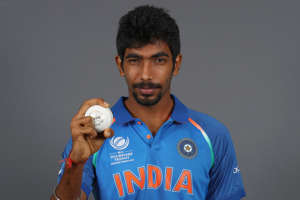 Jasprit Bumrah has established himself as the Indian team's premier bowler in limited-overs cricket in a relatively short span of time. The Gujarat pacer is arguably the finest death overs bowler in world cricket at the moment. As the 23-year-old scales new sporting heights, an elderly man in Uttarakhand is watching with immense pride.
Santokh Singh Bumrah, who lives in Uttarakhand's Kiccha, drives an auto-rickshaw and stays in a rented house, in stark contrast to his grandson who was bought for a whopping Rs. 1.2 crore by Mumbai Indians in the 2014 Indian Premier League auction.
Complete coverage: West Indies vs India series
"Jasprit Bumrah is my grandson. I saw him on television and I was very happy. I somehow manage my expenses. I ride a tempo to make ends meet," Santokh told ABP news.
Hindustan Times reports that Santokh Singh Bumrah ran a successful business in Gujarat before suffering huge losses and moving to Uttarakhand in 2006. Jasprit's father Jasveer Singh Bumrah, who died in 2001, was involved in the business as well.
"After Jasbir's death in 2001, the fate turned and I started running into losses. Sold out factories and shifted to Kiccha with my brothers" Santokh Singh said.
Photos: Tragic stories of Indian cricketers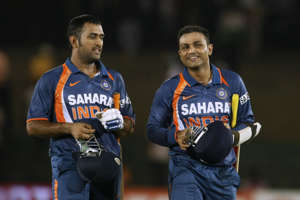 Tragic stories of Indian cricketers

The 84-year-old says he now follows his grandson's cricketing successes on the television.
"It feels great to see Jasprit on television screen performing so well in international matches. I pray to god for his success and meet him once before I die," he said.
The reason Santokh Singh has had to stay away from Jasprit is because of the latter's mother, he claims.
"Jasprit's mother was not willing to see us. Though recently my daughter visited Ahemadabad. I tried hard to get Jasprit's contact but couldn't. I would be grateful if you could please help," he added.
Watch: Kohli-Kumble spat — Virat gets clean chit
(Video provided by Times of India)
Recently, Bumrah was left enraged by Jaipur Traffic Police's decision to use his ICC Champions Trophy 2017 final no-ball image as a campaign for road safety.
A large billboard showed the image with two cars behind a line on one side and Bumrah's no ball on the other with the caption: "Don't cross the line. You know it can be costly".
Bumrah, who has been rested for the West Indies tour, didn't find the campaign funny and replied on Twitter. "@traffic_jpr well done Jaipur traffic police this shows how much respect you get after giving your best for the country."
He added, "@traffic_jpr But don't worry I won't make fun of the mistakes which you guys make at your work .because I believe humans can make mistakes."
Soon after Bumrah's tweets, Jaipur police's put out a statement apologizing to the pacer.