Under new contract, Rahul Dravid has to choose between BCCI and IPL

The Indian Express
25-03-2017
India Under-19 and India A coach Rahul Dravid will have to choose between country and franchise from next season as the Board of Control for Cricket in India (BCCI) has decided to come up with a new annual contract for its coaches, support staff and physiotherapist.
Full scorecard: India vs Australia, 4th Test
In order to avoid conflict of interest issues, the Supreme Court-mandated Committee of Administrators (CoA), which is currently overseeing the board's affairs, has decided that the BCCI will offer 12-month contracts from next season.
As per the current arrangement, former India captain Dravid had to serve the Indian board for 10 months. In the other two months, he was allowed to work in the IPL — Dravid is the mentor of Delhi Daredevils.
The senior Indian team's support staff — Sanjay Bangar (batting coach), R Sridhar (fielding coach) and physiotherapist Patrick Farhart — and Andrew Leipus, chief physio at the National Cricket Academy, too, had been engaged on similar terms.
In the 2016 edition of IPL, Sridhar was part of Kings XI Punjab; Leipus was part of the Kolkata Knight Riders backroom; and, Farhart was attached to Mumbai Indians.
Slideshow: Rahul Dravid — Life in pictures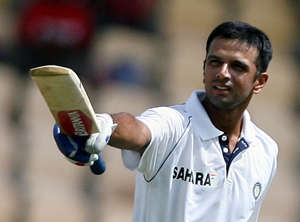 Dravid was paid Rs 2.62 crore for his services while the CoA had hiked the salaries of Bangar and Sridhar from Rs 1 crore to Rs 1.5 crore just a day ago. 
The Indian Express has learnt that Dravid is fine with the 12-month contract, but his contract terms would have to be renegotiated.
"We will pay him what he (Dravid) is getting in the IPL. By having 12 months of his services, we can add responsibilities, maybe at the NCA where zonal camps happen during the IPL. The BCCI doesn't want another conflict of interest issue raised now, especially when the CoA is overseeing the board's affairs. The new contract will not only be for Dravid but also for the support staff," said BCCI sources.
---
---