Virat Kohli's arrogance led to India's embarrasment in Pune Test

The Financial Express
25-02-2017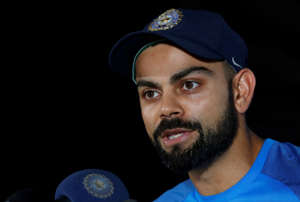 Just two days back, everything looked pleasant for Indian cricket. The young team had taken big strides under their dynamic captain Virat Kohli in last 14 months destroying every team that came in their way, But two and a half days into the 1st Test of the four-match series against Australia, the same team is battling against all odds to avoid an embarrarsing defeat and one of the main reasons behind it is the arrogance of their captain Virat Kohli.
India had enjoyed a good home season in Test cricket leading into this series beating New Zealand, England and Bangladesh so it was obvious that the side was full of confidence but this what Kohli had to say before the beginning of the match, "We are in good space, not bothered about the opposition." Seriously? You are not bothered by the opposition that destroyed you 4-0 in 2011-12 and 2-0 in 2015-16! Yes, the current Aussie squad may not be as strong as the previous sides but in cricket you can never take the opposition easy and that's the first mistake Kohli made.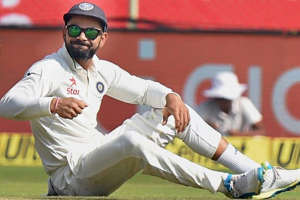 The next error he made was when he walked in to bat. India was struggling at 44/2 at that stage and instead of starting cautiously, he threw his bat at a ball way outside off-stump, edging it. He was caught by Matthew Wade and India never recovered from that position. There was absolutely no need to play that shot against a bowler of Mitchell Starc's quality but maybe Kohli's arrogance got the better of him.
Steven Smith was given 4 chances by Indian fielders:
Not taking Wriddhiman's Saha's inputs in DRS was another bad and shocking move. The wicket-keeper is always the best man to take a call on reviews and Saha has proved that in the past but since he got or two calls wrong, Kohli went with Ajinkya Rahane's words rather than Saha.

Even though all is not lost for the Indian team and as coach Anil Kumble said that any team can have a bad day, this is a issue that needs to be addressed fast. India should not allow its confident to transform into over confidence.
---
---
Photos: Indian cricketers and their controversies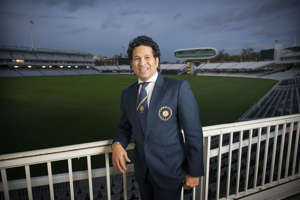 The biggest controversies of Indian cricketers

Watch: 'India have their backs to the wall'