Virat Kohli 's Mind Works Like Computer: Sunil Gavaskar

NDTV
25-10-2016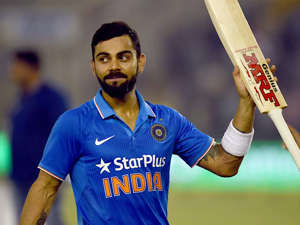 Virat Kohli's 26th century in the third ODI against New Zealand took him to fourth spot in the list of most century scorers - after Sachin Tendulkar (49), Ricky Ponting (30), Sanath Jayasuriya (28). Clearly, he is fast joining the club of greats.
The most fascinating aspect about the 27-year-old ace batsman, according to another great Sunil Gavaskar, is that he has hit all those tons playing cricketing shots and not following the modern day slam-bang trend.
"That's the beauty of Virat Kohli's batting. It's so pleasing to see Virat scoring all those runs without playing any crude shots and using all cricketing shots. Obviously, some of the shots will be go up in the air but he does it in a way that purists won't cringe at his slogging," Gavaskar told NDTV.
Courtesy, Kohli's 154* and captain Mahendra Singh Dhoni's 80 India defeated New Zealand by seven wickets to take a 2-1 lead in the ongoing five-match series.
"Kohli's mind is like computer. It gauges where the fielders are easily and helps him clear the in-fielders easily."
Gavaskar also praised Kohli's behaviour off the cricket field. "He is a nice human being too. His feet are firmly on the ground. The way meets people, fans and others is nice. He is a role model for young Indians," he said.
Slideshow: Virat Kohli - On and off the cricket field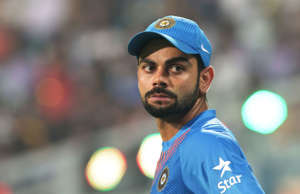 ---
MORE ON MSN INDIA
YOU MAY ALSO LIKE 
---
'Dhoni's intent was like 2011 World Cup final'

Gavaskar also added that Dhoni batted with responsibility and deserved a century.
"He promoted himself up to the No. 4 position knowing that India could not afford to lose the match. Manish Pandey and Kedar Jadhav are talented middle-order batsmen but are inexperienced so Dhoni decision was right," he said.
"He intent was same as in 2011 World Cup final where he brought himself up at No. 5 position ahead of an in-form Yuvraj Singh because he knew the Sri Lankan bowlers well."
Watch: Kohli 's mnd works like computer