Virat Kohli vs Joe Root vs Steve Smith: How they have fared in Tests this year so far

India Today
02-12-2016
In cricket's rich history and in all of its era, there have been the top three current batsmen, who have indulged in fierce competition to prove who is better. Presently the battle for top honours is between Steve Smith, Joe Root and Virat Kohli.
Smith is currently the No.1 ranked Test batsman, followed by Root at number two and Kohli at number three. But looking at India Test captain's form in the ongoing series against England and two match remaining, he has every chance to dethrone Root from the second spot. Kohli is only 14 points behind the England batsman in rankings.
Interestingly, Kohli and Root have played equal number of Test matches (51) and there is not much of a difference when it comes to numbers. While Smith has a better Test average of 57.48 from 47 matches, when compared to Root (53.03) and Kohli (48.28).
Photos: Cricketers — Then and now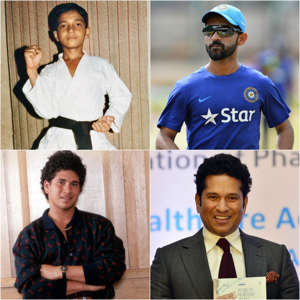 The stats are more astounding in 2016 with three of the batsmen in prime form and the figures are bound to change as Australia, England and India play two Tests each in December. Root having played the highest number of matches (15) is ahead in the race and could very well finish on top among the three. From 28 Test innings, Root has scored 1285 runs at an average of 49.42 - with three hundreds and eight fifties.
Meanwhile, Smith from nine matches and 15 innings has scored 721 runs at an average off 55.46, with two centuries and four half-centuries. Kohli, from 10 matches and 16 innings has scored 965 runs at an impressive average of 68.92, which includes three centuries and two fifties.
In an era when Sachin Tendulkar, Ricky Ponting and Brian Lara played, it was never easy to come to a clinching conclusion of who was the better batsman. There would also be a similar situation for Kohli, Root and Smith as their cricketing career goes on, but as they say - "numbers don't lie".
Watch: When Virat Kohli made his ODI debut
---
---
More from India Today

India Today