Want to see Steve O'Keefe bowl on a good wicket, says Harbhajan Singh

The Indian Express
27-02-2017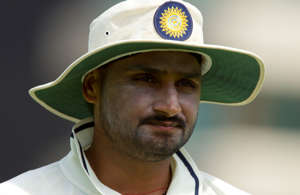 Rolling out a rank turner for the first Test was a double-edged sword, said off-spinner Harbhajan Singh, who termed the wicket at the Maharashtra Cricket Association Stadium as unfit for Test cricket.
"To be honest, that wasn't a pitch. Test cricket should last five days. You cannot play on such wickets where anyone runs in to bowl and takes wickets. I have played in over 100 Tests, and I know how hard I had to work to earn every single wicket," he said.
Harbhajan, who is currently playing the Vijay Hazare Trophy in the national capital, reckoned that preparing such rank-turners can sometimes be a sure-shot recipe for disaster. "When you prepare such a wicket, you are making conditions favourable for the opposition as well. That's what happened in Pune. When I say a good Test wicket, I mean a strip where the ball does not shoot up from the first day itself," he explained.
Forty wickets fell inside three days on the dry and abrasive wicket and Steve O'Keefe, a fairly inexperienced left-arm spinner,walked away with the Man-of-the Match Award,claiming 12 scalps. The 36-year-old, however, viewed the Australian spinner's feats with a pinch of salt.
"I will have to see him bowl on a good Test match wicket. Not this one. Till then, I will reserve my comments,"he quipped.
The Punjab skipper said all that a spin bowler needed to do on this track was to bowl fast and be pin-point accurate.
"You don't need to flight the ball or anything. You just need to bowl fast and not give the batsmen room to either come down the track, or be able to manoeuvre the ball around. Bowling six deliveries in the same spot is all you need to get wickets on such tracks," he explained.
Harbhajan felt the other inherent pitfall on playing on such tracks was that it would essentially bring the toss heavily into the equation.
Before the start of the series, the Punjab skipper said that the current Australian side was the weakest he had seen in years. Consequently, he had predicted the hosts to steam-roll Steve Smith's side 4-0.
"Today, my predictions have been proved wrong. I have been getting trolled on the social media for making this prediction," he added in a lighter note.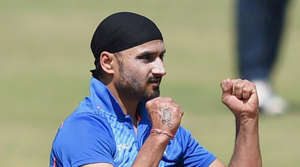 ---
---
Photos: Greatest spinners in world cricket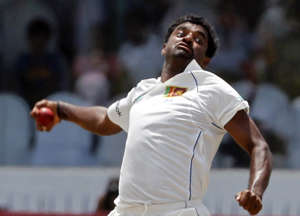 Greatest spinners in world cricket

Watch: 'Australia outplayed us'