WG Grace: The first superstar

Sky Sports
23-10-2015
As it says on the gates at Lord's, WG Grace was 'the great cricketer'. 

On the 100th anniversary of Grace's death, Sky Sports statistician Benedict Bermange celebrates the life of one of the leading personalities of the 19th century.
Click on the video above to hear stories of the legendary figure from cricket writer and historian David Frith, WG's direct descendants and Gloucestershire CC chief executive Will Brown.
WG at a glance…
As a young man he was a champion hurdler and also played football for the Wanderers. He was also the first president of the English Lawn Bowls Association.
His first-class cricket career spanned 43 years from 1865-1908, during which he scored more than 54,000 runs and 2,800 wickets. He could throw the ball over 100 yards.
In August 1876 he scored two triple centuries shortly before passing his medical examinations and he thought about giving up cricket.
Grace's cricket commitments meant that it took him 11 years to qualify as a doctor at the Bristol Medical School.
In the Ashes Test of 1882 at the Oval he controversially ran out Sammy Jones as he tended the wicket, prompting fury from Australia.
Slideshow: Cricketers — Then and now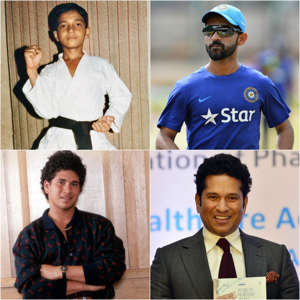 Cricketers: Then and now