When Sachin Tendulkar almost got Timed Out

The Financial Express
28-07-2016
2007, third Test against South Africa, on the 4th day, India came dangerously close to making a weird history, when Sachin Tendulkar left Rahul Dravid on the field and came very close to getting out, drawing ire from the opposition.
This moment involved a 6 minute gap between the fall of the openers Virender Sehwag and Wasim Jaffer, the 4th batsman, Tendulkar was nowhere to be seen.
Rahul Dravid, the perfectionist, seemed worried, South African players looked annoyed, but for six minutes no batsman came out in the middle.
Everyone thought India will make history by becoming the first team to have a player timed out.
As time wore on, each minute the opposition players got more agitated.
Photos: Rare photos of cricketers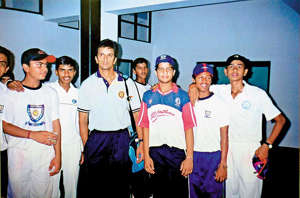 In a 'Time Out' a player has to reach on the crease within 3 minutes.
That window had crossed, with all eyes tarined at the pavillion.
VVS Laxman and Saurav Ganguly were asked to pad up, and umpire was informed that certain unforeseen circumstances had resulted in the delay.
Indian cricket has been blessed with exceptional cricketers in the last 20-25 years, playing together at the same time, each more dignified than the other.
Yesterday 5 years ago Rahul Dravid scored his first Test hundred at Lord's, the mecca of cricket, four years after making his debut that the same place.
Dravid then went on to make scores of records in his name, including the fact that he is the player with maximum number of minutes spent of the crease.
A tiny drop in that ocean also includes this wait for Sachin.
At the end of six minutes, ganguly came out to bat, and Dravid had a sigh of relief. In this video the reactions of the players say so much about the passion and patience they have for the game:
In International cricket no player has ever been 'Timed-Out' but Sachin almost came close to take this in his list of records as well. South Africa went on to win the match by 5 wickets, and then the 3 match series by 2-1.
More From The Financial Express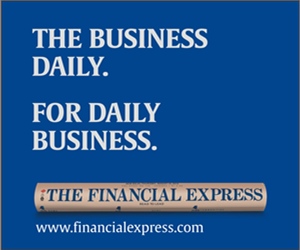 The Financial Express