Who are the 'greats' of modern Test cricket?

The Roar
23-11-2015
A Test cricket 'great' is an elusive thing. England haven't had one for decades since Ian Botham. New Zealand's last 'great' is similarly distant in Richard Hadlee. Mitchell Johnson wasn't a 'great', so who from the modern generation is or was?
As Roar colleague Alec Swann argued last week, Johnson wasn't in the absolute elite bracket of Test cricketers – he was very good rather than great.
Johnson sits on the second rung of brilliant Test cricketer below the modern greats. For two periods – in 2008-09 and 2013-14 – he was comfortably the best cricketer on the planet, and won the ICC Cricketer of the Year award twice as a result.
But those stratospheric achievements are balanced out by several periods during which his performances ranged from terrible to mediocre. No Test cricketer I have watched ever has lurched from the extraordinary to the execrable like Johnson.
It is for that reason that he never managed to catapult himself onto the lofty level occupied by the true greats of the modern game. Yet that hardly is an embarrassment. On the second rung he enjoys the company of some phenomenal players who never quite made that leap either.
Sitting below the greats are the likes of former teammates Michael Clarke and Michael Hussey, both of whom had sensational Test careers.
Clarke and Hussey, just like Johnson, had periods during which they were truly great. Hussey unbelievably made eight centuries in his first 20 Tests while averaging 85 with the bat. Clarke, meanwhile, was utterly unstoppable in 2012 when he made 1595 runs at 106 in Tests.
But the sum of their efforts falls marginally short of permanent 'great' status. That highest of standings is granted automatically to Glenn McGrath and Shane Warne.
Warne is the best bowler Test cricket has ever witnessed, a man who took by far the most difficult skill in the game and produced it in its most ferocious form while somehow also displaying complete control.
McGrath is quite possibly the most consistent paceman we will ever see – a machine who averaged a brilliant 22.43 at home, but was even better on the road, where he averaged 21.35. No matter how unsuitable the conditions for fast bowling, he remained effective.
Steve Waugh, Allan Border, Ricky Ponting and Adam Gilchrist join that pair as Australian greats of the modern era. Waugh was so good that he for many years competed with no less than Brian Lara and Sachin Tendulkar for the title of Test cricket's best batsman – enough said.
Border inherited a poor Australian side and hoisted them on his shoulders, averaging 51 in an era when that really meant something. Ponting is the second-highest runscorer in Test cricket and averaged well above 55 throughout the core of his career before hanging on two years two long and eroding his overall figures.
Gilchrist, too, averaged in the mid-50s for years while he was the most feared batsman in the world – something entirely new for a wicketkeeper.
Those five greats played with a host of cricketers who sit roughly alongside Johnson just below them – the likes of Ian Healy, Matthew Hayden, Jason Gillespie, Craig McDermott, David Boon, Justin Langer, Ryan Harris, Stuart MacGill, Hussey and Clarke. Listed among such a wonderful group of players, Johnson should feel immensely proud.
The Test greats of the past 20 years:
Australia (5) – Shane Warne, Glenn McGrath, Ricky Ponting, Steve Waugh, Adam Gilchrist
South Africa (4) – Jacques Kallis, Shaun Pollock, Allan Donald, Dale Steyn
West Indies (3) – Brian Lara, Curtly Ambrose, Courtney Walsh
Sri Lanka (2) – Muttiah Muralitharan, Kumar Sangakkara
India (2) – Sachin Tendulkar, Rahul Dravid
Pakistan (2) – Wasim Akram, Waqar Younis
New Zealand – zero
England – zero
Close to great status: Anil Kumble, Shiv Chanderpaul, AB de Villiers, Matthew Hayden, Mahela Jayawardene, Younis Khan, Virender Sehwag.
Slideshow: God of Cricket — 10 things you didn't know about Sachin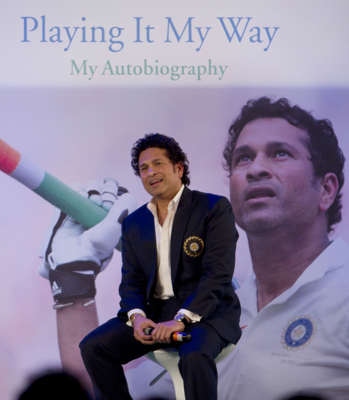 God of Cricket: 10 things you didn't know about Sachin