Why Ravichandran Ashwin is India's best all-rounder since Kapil Dev

India Today
15-11-2016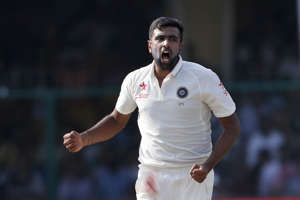 Ravichandran Ashwin endured a torrid time with the ball in the first Test against England but he once again put his hands up and delivered with the bat, an effort that proved to be instrumental in the drawn game in Rajkot. England had set India an improbable 310-run victory target to achieve in little over two sessions. While India's top order was exposed against England spinners, lower middle-order once again came to the rescue and helped the hosts escape with a draw.
Virat Kohli was rock solid with a fine 49 off 98 balls but it was due to two important partnerships that England were denied a 1-0 lead in the five-match series. Kohli and Ashwin, who made 32, added 47 runs and batted out more than 15 overs for the fifth wicket while the India captain stitched another crucial stand of 40 in 10 overs for the seventh wicket with Ravindra Jadeja (32 not out). The hosts reached 172 for six when the captains shook hands for the match to end in a draw.
In the first innings too, it was Ashwin who had proved his mettle with the bat. Ashwin batted intelligently with the tail and scored a brilliant 70 off 139 balls to take India to 488 in reply to England's 537.
India have been looking for a genuine all-rounder since Kapil Dev and time-and-again Ashwin has proved why he is the No.1 Test all-rounder in the world at the moment. Ashwin is also the No.1 ranked Test bowler in the ICC charts
While it's not too often that we see Ashwin struggling to pick wickets at home but the 30-year-old has made it a habit of scoring runs in Test cricket. He has four centuries in Test cricket and interestingly all have come against the West Indies.
ASHWIN'S WORST BOWLING FIGURES AT HOME SINCE 2012

Ashwin finished with 3/230 -- 2/167 in first innings and 1/63 in the second -- in the match to record his worst match hauls in India in four years. Interestingly, he had leaked 225 runs against New Zealand in Kanpur in the last series, but took 10 wickets in that match.
Ashwin, who has an overall bowling average of 24.99 in Tests, averaged 76.66 -- his second-worst at home. His worst is 83.50 against England in Mumbai in 2012-13 when he finished with 2/167.
His previous worst match figures also came against England when he finished with 3/165 in Nagpur on December 13, 2012.
Since then Ashwin has played 15 Tests at home bagging 11 five-wicket hauls.
ASHWIN ALREADY AHEAD OF FORMER STARS

Ashwin, who has won seven Man of the Series awards, is already ahead of legendary all-rounders Kapil Dev, Ian Botham, Imran Khan and Richard Hadlee after 40 Tests. Ashwin has a better batting average, more wickets and more five-wicket hauls than any of these former stalwarts.
Even former captain Sourav Ganguly feels that Ashwin is an asset to Team India.
"Well 40 Test matches is a lot of Test matches to be honest. To be ahead of those legendary cricketers of the game speaks volumes of his performance and his career. I hope he continues because he's got terrific head on the shoulder and I think he's an asset to the Indian side," Ganguly told India Today.
Player         Runs Avg       100s Wickets     Avg   5/10
Ian Botham 1958 33.19        8      192       20.99   16/3
Kapil Dev    1663 31.98        2      179       25.73   13/3
Imran Khan 1542 27.05       1       155       28.76   11/1
Hadlee        1300 21.67       1       179       25.63   12/2
R Ashwin     1612 34.29      4       223      24.99   21/6
A LOOK AT CURRENT TOP FIVE ALL-ROUNDERS
Player       Runs   Avg   100/50s Wickets   Avg     5/10
R Ashwin   1612   34.29    4/7       223     24. 99   21/6
Shakib       2929  39.05    3/19      159     32.18     15/1
Stokes       1714   35.70    4/7        72      33.59    2/0
Moeen Ali 1663   35.38    4/8        91      39.79    2/0
R Jadeja    668    24.75    0/2        88      24.23    5/0
Photos: Stunning cricket stadiums around the world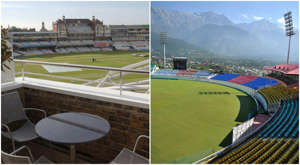 Watch: Fastest chase in the history of Test cricket