Will work harder to win Gold at Tokyo Games: Sakshi Malik

India Today
24-08-2016
Sakshi Malik, who won India's first medal at Rio Olympics was given a grand welcome on her return and the Bronze medallist said she will now work harder to win a Gold at Tokyo Games in 2020.
"It was very difficult for me to understand what I had achieved at that time. Now that I am here with my family and I can feel now what I have achieved. I will work even harder to win a gold at the Tokyo Olympics," Sakshi told India Today.
Sakshi, hailing from Rohtak in Haryana ended India's agonising wait in Rio by winning a Bronze medal in 58kg freestyle wrestling. The wrestler had to follow a strict diet regime and now wants to eat whatever she wants for a few days.
Photos: Best quotes from 2016 Rio Olympics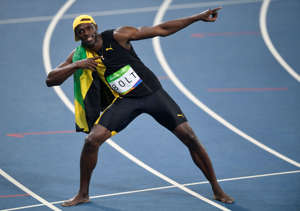 "Haven't had much to eat and even water was a restriction for us but now I will eat whatever I want to for a few days and maybe start with aloo parantha," Sakshi said.
Sakshi also believes that her feat will now inspire more girls to do well in wrestling.
"I have been waiting for this for a long time ever since I took to wrestling. I have been wrestling for 12 years and I wanted to win an Olympic medal since then. Because of this medal I know a lot of girls will do well in wrestling and will win a lot of medals."
Sakshi's father Sukhbir Malik, who works at Delhi Transport Corporation (DTC) said that he is proud of her daughter's achievement and hopes Sakshi will win a Gold in Tokyo. Sakshi has been asking her father to quit his job at DTC, but he will continue to work after he was promoted by the Delhi government.
Watch: Wanted to fight till the end for India: Sakshi Malik
More from India Today

India Today