Yasir grateful for wealth of legspinning advice

Wisden India
18-07-2016
Yasir Shah said he was grateful for the wealth of legspin knowledge in the Pakistan camp after his maiden 10-wicket Test haul set up victory over England at Lord's on Sunday (July 17).

Yasir's match return of 10 for 141, including Sunday's second-innings figures of 4 for 69, was pivotal to Pakistan's 75-run win over England in the first match of a four-Test series.
Significantly, the 30-year-old legspinner bowled Jonny Bairstow for 48 as he ended the England anchorman's resistance that had spanned more than three hours.
Bairstow's exit proved the telling blow, with England losing their last four wickets for 12 runs as they were dismissed for 207 in pursuit of a victory target of 283.
Remarkably, this was Yasir's first Test outside of Asia. But in Mushtaq Ahmed, the bowling coach, and Intikhab Alam, the tour manager, who are both former Pakistan legspinners, he had plenty of experience to call upon.
As well as playing Tests in England, the pair also enjoyed county careers, with the 74-year-old Alam representing Surrey for several seasons, while Mushtaq enjoyed spells at Somerset, Sussex and Surrey.
Slideshow: 25 cricket world records you must know about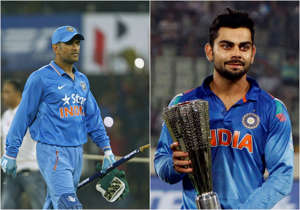 On Sunday, Shah was dismissed for his overnight Test-best 30, but then quickly set about building on his 6 for 72 from England's first innings.

"My effort was to do well with bat, but I could not, so I tried to do it with the ball later on," he said. "The thing is the spinner is relied upon on the fourth and fifth days. I am fortunate that Mushy is here and Intikhab Alam is our manager. They share their experiences and we execute that on the ground."
Yasir, who earlier this year served a three-month drugs ban after saying he had taken his wife's blood pressure medication instead of his own, now has a brilliant Test record. In just 13 matches, he has taken 86 wickets at an average of just 23 apiece.
He also became the first spinner to take 10 wickets in a Lord's Test since England's Derek Underwood in 1974, and just the sixth in all.
Misbah-ul-Haq, the victorious captain who helped forge Pakistan's strong position in the match with a first-innings century in his maiden Test at Lord's, praised his team's resilience.

"I am really proud of the team, the way that they fought and just come out and show really good skills and mentally everyone was strong. It was a really good win for us," he said.
This was Pakistan's first Test at Lord's since the infamous 2010 spot-fixing scandal.
That fixture saw Mohammad Amir, together with Mohammad Asif, his fellow paceman, and Salman Butt, the then captain, given five-year bans from the game and jail sentences for conspiring to deliberately bowl no-balls.

"It has been a remarkable turnaround after the 2010 incident and the team took responsibility," said Misbah, 42, who in making 114 out of Pakistan's first-innings 339 became the oldest player to compile a Test century in 82 years.
"The players showed respect for the game over the last three years and we are the No. 3 (Test) side in the world," he added after Mickey Arthur's first Test as Pakistan head coach ended in a resounding victory.
No England batsman made a century in the match and their second innings on Sunday was without an individual fifty.
Alastair Cook, the England captain who top-scored for the hosts with 81 in the first innings, refused to blame the defeat on the absence of James Anderson, the star bowler, and Ben Stokes, the allrounder, both deemed unfit by the selectors.
"I think we were 100 runs light in the first innings," said Cook.
Pakistan now lead the four-Test series 1-0 but England, who are due to name their squad on Monday, could have both Anderson and Stokes available for Friday's second Test at Old Trafford.
"It's disappointing but the beauty of a four-Test series is that you've got chances to come back and that's exactly what we'll aim to do," said Cook. "We played some naive shots."
One consolation for England was the form of Chris Woakes, who had excellent match figures of 11 for 102. "Before Sri Lanka, I said we hadn't seen the best of Chris Woakes, and if he can keep that level, it will be pretty good," said Cook of the Warwickshire pace bowler.
But despite England's defeat, Cook added: "I'm glad, we're talking about four days of good cricket."