Zaheer Khan would be the best option for Indian fast bowling coach, says Harbhajan Singh

The Indian Express
24-05-2017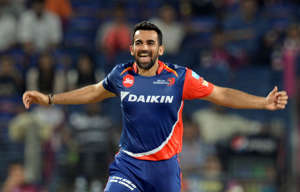 Senior India off-spinner Harbhajan Singh has voiced his support for Zaheer Khan as the bowling coach.
On a message on social media, Harbhajan wrote,"@ImZaheer would be the best option for indian fast bowling coach in my opinion..Great mind #Greatfella"
Photos: Meet India's 15-man squad for the ICC Champions Trophy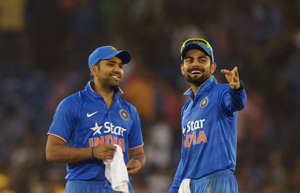 Regarded as a "thinking bowler" by greats like Sachin Tendulkar and Mahendra Singh Dhoni, Few bowlers in the history of Indian cricket had more control on their craft as Zaheer Khan, who certainly was the finest exponent of left-arm pace bowling that the country has ever produced.
Zaheer Khan wants to contribute to Indian cricket after his retirement and says that he is open to the role of bowling coach in the Indian team.
Watch: Virat Kohli will fire in Champions Trophy — Chris Gayle
(Video provided by NDTV)
"I am open to it. I have already been advising the boys, so yes, I am open," he stated. Zaheer, who led Delhi Daredevils in the IPL last season, said,"Coach has a bigger responsibility in the game even though it's up to the players to perform. "It doesn't matter whether the coach is a former bowler or batsman. All that counts is experience," he added.
Zaheer Khan is a veteran of 92 Tests and 200 ODI matches, Zaheer has 311 and 282 wickets respectively.