25 crazy things sports stars have spent their money on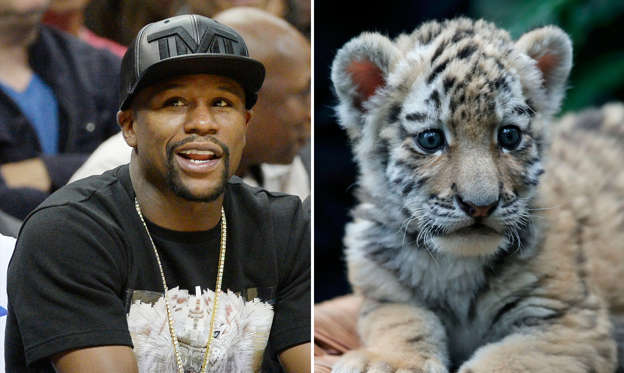 Retired boxer Floyd Mayweather Jr. once received a two-month-old tiger as a Christmas present. In a picture posted on Instagram, the boxer, who retired with an unbeaten record of 49-0, is seen sitting at the top of a marble staircase with the tiger cub. Let's take a look at other sports stars who have done similar or crazier things with their money.
*All the currencies are in U.S. dollars.
© Kevork S. Djansezian/Getty Images; Fabrizio Bensch/Reuters