Indian chess star pulls out of tournament in Iran over hijab rule

India Today
13-06-2018
(Video by Times of India)
Indian chess star Soumya Swaminathan has pulled out of the Asian Nations Cup Chess Championships 2018 refusing to comply to Iran's compulsory law of wearing a headscarf.
The Championship is being held in Iran from July 26- August 4 and the country has a strict law that women have to wear a headscarf or a burkha even while playing a sport like chess.
Woman Grandmaster and former world junior girls' champion Swaminathan feels the compulsion to follow a particular religion code is in direct violation of her basic Human Rights and hence, she asked to be "excused" from the Indian women's team for the championship.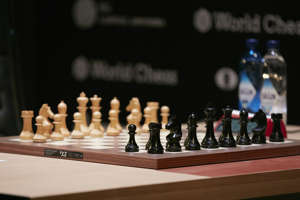 "I'm very sorry to state that I have asked to be excused from the Indian Women's team for the forthcoming Asian Nations Cup (Asian Team) Chess Championship 2018, to be held in Iran from 26 July - 4 Aug 2018, as I do not wish to be forced to wear a headscraf or burkha.
"I find the Iranian law of compulsory headscarf to be in direct violation of my basic Human Rights, including my freedom of expression, and right to freedom of thought, conscience and religion. It seems that under the present circumstances, the only way for me to protect my rights is not to go to Iran," India's No.5 posted on her Facebook account.
Swaminathan, who is ranked 97 in the world among women, said she was very disappointed with how such less importance is given to the right and welfare of the players while organising a tournament.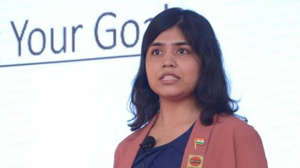 "I am very disappointed to see that player's rights and welfare are given such less importance while alotting and/or organising official championships. I understand the organisers expecting us to wear our National Team Dress or Formals or Sporting attire for our games during official championships, but surely there is no place for an enforceable religious dress code in Sports," she added.
She said she was deeply regretful that she had to pull out from representing her country but added "some things simply cannot be compromised."
"It is a huge honour for me to represent India every time I am selection in the National team and I deeply regret that I will be unable to participate in such an important championship. While we sportspersons are willing to make several adjustments for the sake of our sport, always giving it top priority in life, some things simply cannot be compromised."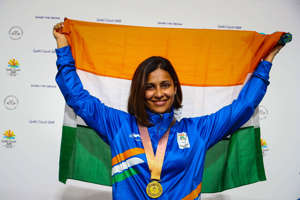 Earlier in 2016, top shooter Heena Sidhu had also refused to participate in the Asian Airgun shooting championship in Iran for the same reason.
The former world No.1 was staunchly against forcing players to adhere to a certain religious belief and said she was against "women made to do a certain thing while men are not."
"I am against women made to do a certain thing while men are not. It's more of a man-woman thing. It should be avoided in sport. You are afterall inviting sportspersons to compete in your land," Heena told India Today.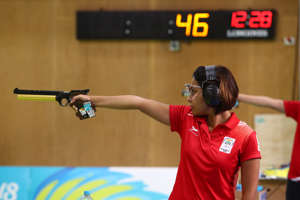 Heena feels world sports bodies may take a stronger stand if more athletes protest but that's not why she took her decision to opt out.
"Maybe something might come up. It could happen if athletes object. But that's not why I decided. It's their law and it's a sovereign nation. If we are not happy we should not go. As a foreigner if you are not comfortable you should not go. It's about taking a stand on something you don't believe in," she said.
More from India Today

India Today