'Follow Me' Photographer's Asia Journey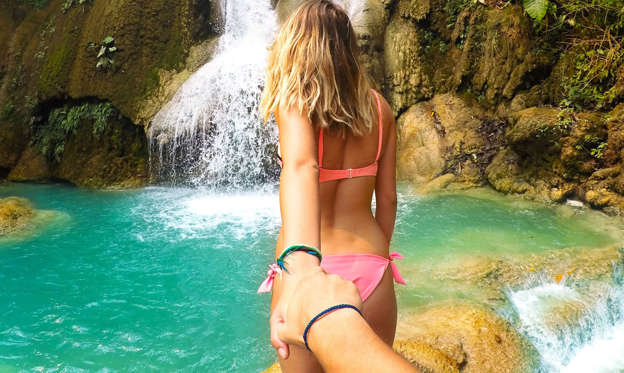 The "follow me" project
Backpacker Christian LeBlanc created a series of stunning travel photos as he followed his girlfriend around the world. The photo series was inspired by Murad Osmann, who is known as the original creator of this style of photos, which have been named 'follow me to' snaps.
What is different about this set of photos, in comparison to Osmann's series, is that Christian and his girlfriend, Laura, are regular backpackers, whereas Osmann's photo depict a more luxurious lifestyle.
Christian and Laura are 22-year-old social media enthusiasts from Vancouver, Canada. Here, Christian shows Laura at Kuang Si Falls, Laos. Click through to see more of their journey.
© Christian LeBlanc/REX Shutterstock; instagram.com/christian_leblanc