25 mind-blowing facts about Indian Railways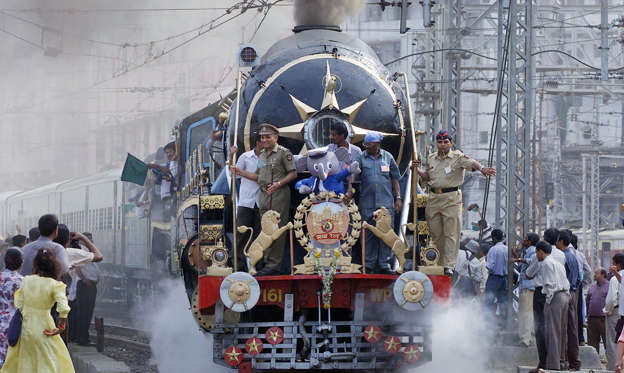 As the govt prepares to present the Railway Budget in the Parliament today, we bring you some fascinating facts about the Indian Railways.
1) That the Indian Railways took on its maiden journey on April 16, 1853 from Mumbai to Thane (it was declared a public holiday then!) is already widely known!
A book found in IIT Roorke library (Report on the Ganga Canal, 1860), however, claims that the first train actually ran between Roorkee and Piran Kaliyar on December 22, 1851.
[Image: A train pulled by two vintage steam engines makes it way through a cheering crowd in Bombay, April 16, 2002 to mark the 150th anniversary of Indian Railways].
© REUTERS/Arko