5 stunning Indian beaches you absolutely need to visit
Nothing takes you away from the rising stress levels at work more than the salty sea air, wind blowing in your face, the humbling expanse of the majestic ocean in front of you. With India's vast coastline, there is really no dearth of wonderfully scenic beaches that offer everything — from beach parties and cabanas to solitude and water sports. Here are five from across the Indian subcontinent that you should definitely check out:

1. Kovalam Beach, Kerala
THE destination when you think of the famous Ayurvedic Kerala massage, the Kovalam beach drives a huge chunk of the state's tourism budget. Peppered with restaurants, Ayurvedic health resorts and massage centres, Kovalam is a nice mix of being in the crowd with the option to step into a more solitary nook, with the three adjacent beaches.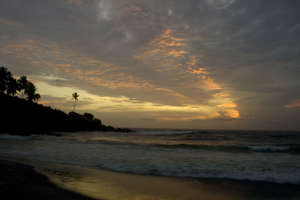 © Getty Images Kovalam Beach, Kerala
2. Arambol Beach, Goa

Located around 50 km from Panaji, the Goan capital, Arambol Beach is one of North Goa's finest. It's a rocky and sandy beach with a beautiful freshwater lagoon. The beach itself extends over 15 km, and the cliffs close-by are popular point for paragliding and dolphin watching boat trips.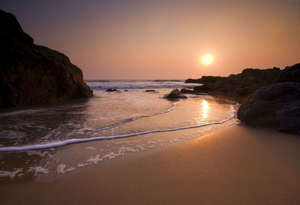 © Getty Images Arambol Beach, Goa
3. Havelock Island, Andaman and Nicobar Islands

Serene, beautiful and solitary on the one hand, and amazing food, fresh fish and scuba diving on the other — the Andamans really do offer you the world. Especially, Havelock Island — the largest of the lot. At least take a week out to truly detoxify yourself and get back to work with a fresh mind. You can choose to either stay on the island itself or take trips from Port Blair.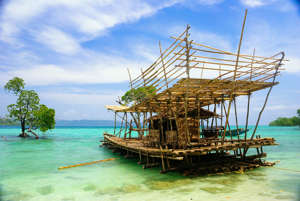 © Getty Images Havelock Island, Andaman and Nicobar Islands
4. Dhanushkodi Beach, Tamil Nadu

Close to Rameshwaram, the Dhanushkodi Beach offers a stunning retreat for many on the eastern coastline. While there, also step into the village and interact with the locals, and if the weather's good, go to the lands end where the Bay of Bengal and the Indian Ocean meet.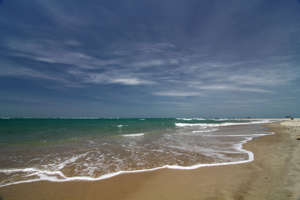 © Getty Images Dhanushkodi Beach, Tamil Nadu
5. Ganapatipule Beach, Maharashtra

A virgin beach on the Konkan coastline, the Ganapatipule Beach is easily accessible from Mumbai and the nearest town is Ratnagiri. It's ideal for travellers looking for a quick getaway, pilgrims, as well as those interested in history.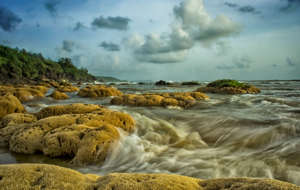 © Getty Images Ganapatipule Beach, Maharashtra
For a more extensive list, check out the slideshow on India's stunning beaches