5 things to know about the Taj Mahotsav 2015
The Taj Mahotsav, which is one of India's most eagerly awaited festivals, is currently on at Shilpgram near the eastern gate of the iconic Taj Mahal in Agra, Uttar Pradesh. The festival — from 18 February through 27 February — is a 10-day long carnival that celebrates the best of India's arts, crafts, cultures, cuisine, dance and music. What gives it the magical touch is the breathtaking backdrop of the mystical Taj.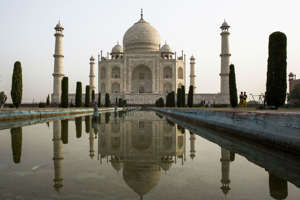 During the festival, there is a huge influx of art lovers and travellers (both domestic and international). This year, there is an amazing line-up live music, folk performances and ghazals and qawwalis — all revolving around the theme of 'Sanskriti ka Satrangi Utsav'.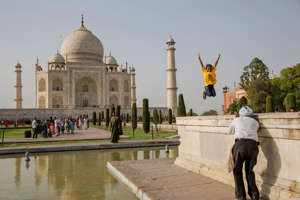 This year there are nine different venues for the festival. This includes Shilpgram's open stage theatre, the Agra Fort, Open-stage sadar bazaar, and the Sur Sadan at Sanjay Palace. There is even a painting exhibition at the Hotel Taj Khema. Check out the festival's website for a more detailed itinerary.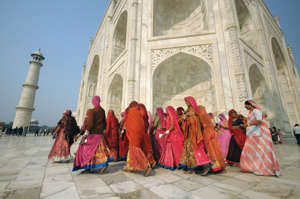 Star musical performances for this year include: Peenaz Masani (ghazal, 8pm, 19 Feb); Warsi Brothers (qawwali, 8pm, 20 Feb); Parikrama (rock band, 8pm, 23 Feb); Shaan (Bollywood singing, 8pm, 27 Feb)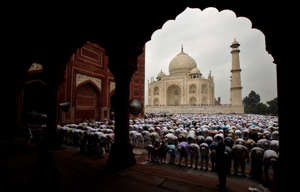 Star dance performances for this year include: Dharohar Prakriti, Sanskratik Sansthan (Ukrainian Folk Dance, 7pm, 19 Feb); dancers from the Kumoun Sanskritik Utthaan Samiti (Kumouni Folk, 7pm, 21 Feb); Vyomesh Shukla's presentation (ballet based on the timeless poetry of Nirala — "Ram ki Shakti Puja", 7pm onwards, 22 Feb); Deepti Omchari Bhalla and group (Mohiniattam, 7pm, 26 Feb)