10 trips every woman should take
It's said that 'travel is the best form of education', and for the multi-tasking and multi-faceted woman, this holds more true than ever. Not only does travelling work as a means of escaping the world you live in, but also discovering a whole new one. And this experience is even more enhanced and intensified by the kind of trips she undertakes and at which stage of her life such a jaunt is taken.
1. A trip with her parents/guardian as a child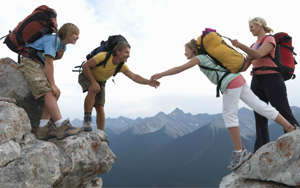 © Getty Images Everyone remembers family trips taken as kids. In fact, that's one of the best and tension-free times to go on trip, when the world is oh-so-new, almost everything done is for the first time and — the biggest kicker of all (at the time) — she can confidently forget the existence of the monstrous 'studies'. Decades later, when she's on a trip with her parents again…much of the time will be spent recounting these trips and all the silliness. 

Also see: 10 trips ever kid should take
2. A school trip with friends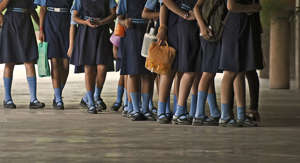 © Getty Images For a girl — in fact, for every kid — this is the first trip where's she's almost on her own. Ideally to be taken in the early-to-mid teenage years, when a girl is in a phase of self-discovery, it's a time when she understands that which decisions she can take on her own and which she needs her parents for. Also, bonds made during such outstation tours with friends tend to last a lifetime. 

3. A road trip with her girlfriends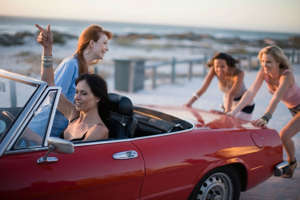 © REX Features From school to college and even beyond, a road trip with friends is a definite-must, especially if it's one with her girlfriends. Mission brief: break all stereotype, challenge themselves, be responsible, and make memories for life. 

Also see: 11 hidden gems of the North-East
4. A trek/historical holiday with her mother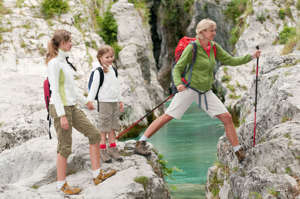 © Getty Images This is a special one, especially when she's in her late-20s or 30s and conversations are more between two friends than mother-daughter. It's also the time she realizes that despite all the fights there is actually much in common between the two generations. The reason it's relevant that this trip be either a trek (an easy one, mind you!) or to destination with a lot of historical relevance is because while the former challenges just enough to give mommy-dearest a sense of achievement along with her daughter, while the latter gives a sense of discovery and appreciation of one's past. Get the drift?

Also see: Exploring the wonders of Gujarat
5. A bonding trip with her father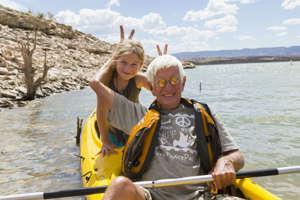 © Getty Images A woman is always her father's little princess (ever heard the quote: I may not be a man's queen, but I'll always be my father's princess?), and when years have gone past, a solo jaunt with the old man will give both the time and space to discover all the things that were missed between storming-out sessions, weddings, cry-outs and silent wars. Try doing an adventure trip or camp out — that will reassure dad that his girl is all grown-up and quite capable of taking care of herself. Try something that he's never done before!
Also see: Unexplored Kerala — Wayanad
6. A trip with her partner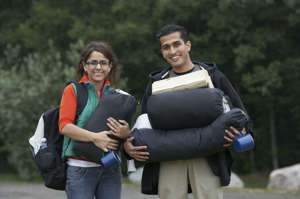 © Getty Images Nothing can be a better way to take a relationship to the next level than a quick trip away. This would be a great way to understand her partner, test him, be tested herself, and figure out if this is the real deal or not. After all, one can't put the same best foot forward — continuously — for three days straight, right?
7. A road trip with parents, siblings and extended family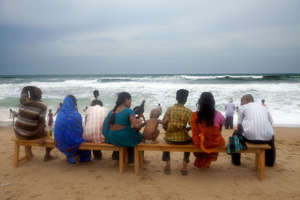 © Getty Images In today's age of nuclear families, it's quite easy to get so involved in one's own life that the family — or khandaan — can be quite easily be slotted into Whatsapp groups and family filters on Facebook. A road trip with them all — all 20+ of them — is sure to surprise with the amount of fun that can be had. Not only are such trips great to find out about all the "secrets" parents have been hiding all these years, but also connect with long-lost cousins, which just opens up the friend circle a tiny bit more. (And if they're living at some exotic location — you know exactly where the next budget trip is going to be!)
8. A solo trip to an unknown land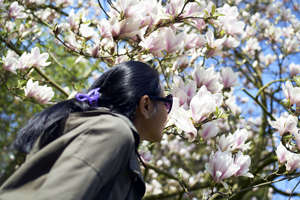 © Getty Images This is a must for every woman in the 21st century. Nothing makes someone discover more things about herself than being by herself — and this is definitely not a bad thing. This makes her stronger, more confident about herself, may end up change her entire world-view or even give her the grounding she seeks. New friends are much easier to make when you're by yourself, and the world is truly your oyster. Just be sure to stay safe! 

9. A challenging/pampering trip with her husband/life partner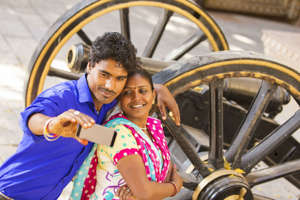 © Getty Images This is most preferable if unplanned and totally spontaneous. Get away from the humdrum routine that life tends to become after a point. Rekindle the romance, rediscover each other — or, basically, just run away from monotony and rejuvenate yourselves. Choose a kind of trip depending on what interests both partners, and elope! (Make sure there's a babysitter at hand, should it be necessary.)
Also see: Great paradise escapes
10. A fun trip with her children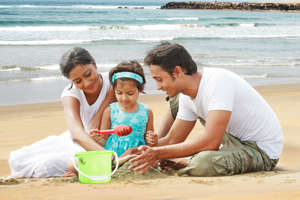 © Getty Images The roles have been reversed — she goes through every single emotion her mother did decades ago, and it's so much sweeter. This time it's not her firsts that are the centre of attention, but her child's — which is, again, a first! 
Also see: 10 awesome family vacation ideas